[Updated] As of 11.30am this morning [Nov 30], Police are advising the public that traffic is being diverted in the North Shore Road area, near the Railway Trail and Bethel AME Church, as result of a collision.
A police spokesperson said, "Please be advised that a truck collided with a wall on North Shore Road near the Railway Trail and Bethel AME Church. As a result the road has been cordoned off and traffic presently is being diverted.
"No one appears to be serious injuries resulting from that collision."
Update 12.07pm: Photos added below, as you can see the collision involves a truck overturning, marking the third collision involving a truck in the past two weeks, following after the cement truck crash in Paget and the truck collision on Wilkinson Avenue.
Update: Live video replay of the truck being removed below
Update 12.31pm: A police spokesperson said, "Around 11:10am today [Thursday, November 30th] police and first responders were dispatched to a report of a single vehicle crash on North Shore Road in Hamilton parish.
"It appears that a truck was traveling west on North Shore Road in the vicinity of Bethel AME Church and the Railway Trail, when the driver of the truck apparently lost control and struck a wall, causing the vehicle to overturn.
"The driver does not appear to be seriously injured and he was conveyed to the hospital via ambulance.
"The area has been cordoned off and traffic has been diverted whilst the scene is being processed. Inquiries are underway and any witnesses are asked to contact the main police telephone number 295-0011."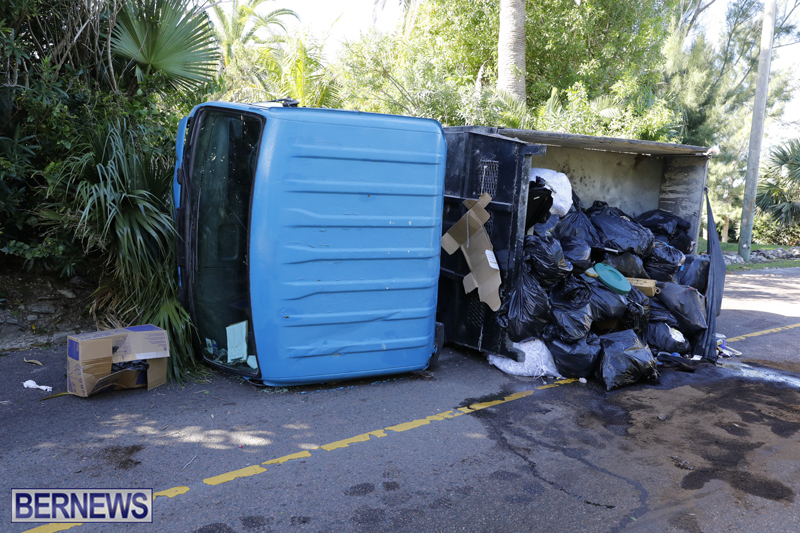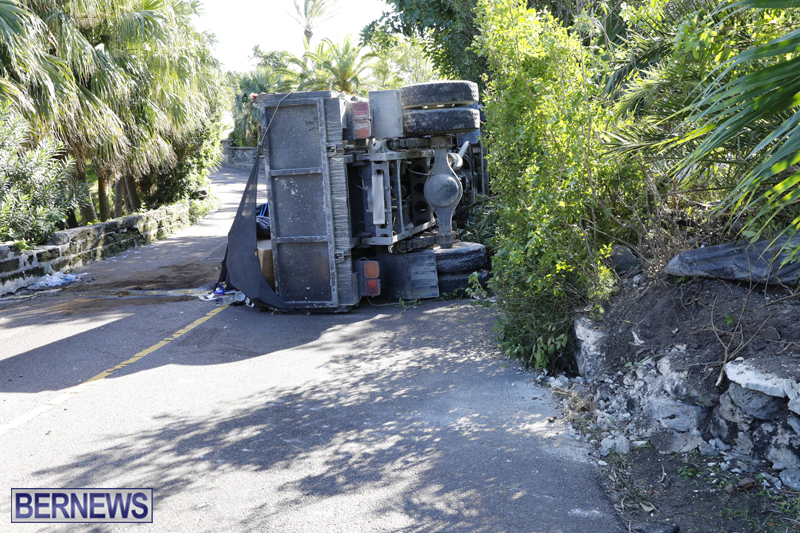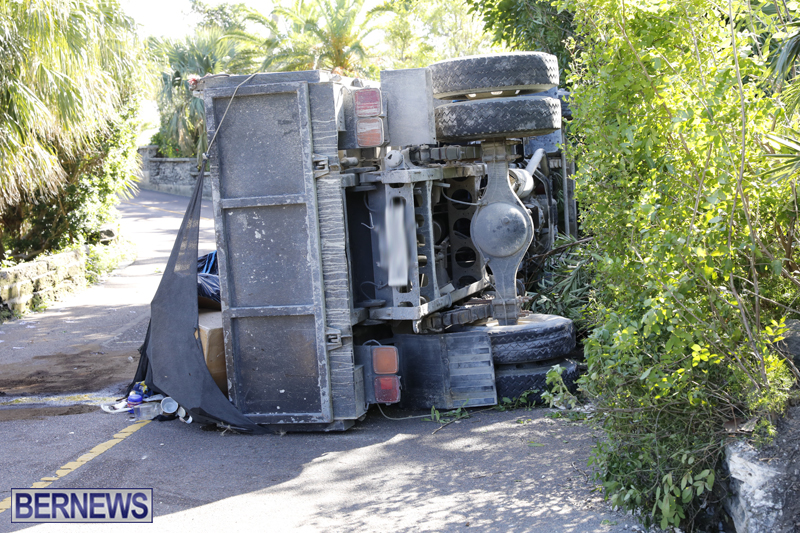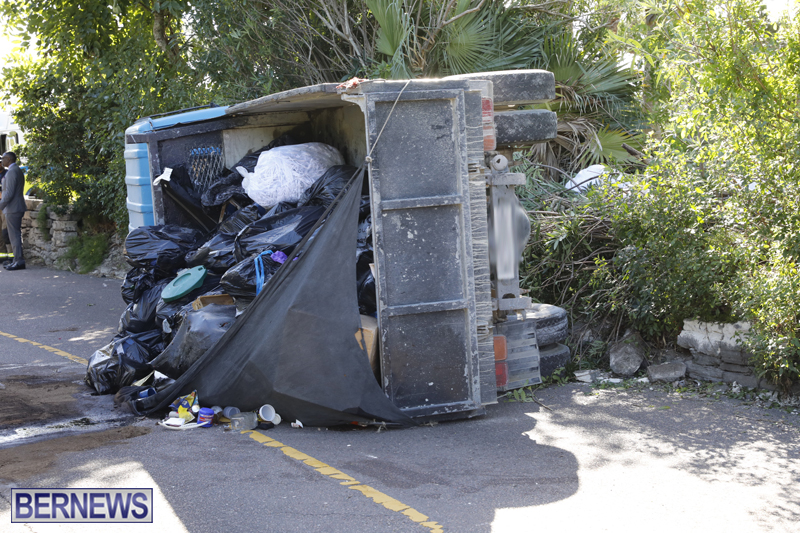 Read More About
Category: Accidents and fires, All, News