Footy Promotions will be hosting a Christmas Futsal youth tournament on Saturday December 16th, 2017 at the CedarBridge Academy Gymnasium.
The tournament will start at 3:00pm for players between 9 – 11 years old. Then, immediately following, players 12 – 14 years old will start at 5:00pm. Both boys and girls are welcome to participate.
A spokesperson said, "We are excited to host another Christmas Futsal tournament. Players have been playing futsal all year and it is a great platform for them to showcase their skills. We anticipate another fun atmosphere with thrilling futsal games.
"Players may come with their friends and play on the same team or come individually and choose their team on arrival. Players should arrive 30 minutes before the tournament start time. The Futsal games will be 5-a-side [4 on the court and one goal-keeper]."
"There is a $10 entry fee for players and all funds raised will go towards our player development program. For registration or more information on the Christmas Futsal Tournament visit footypromo.com."
For more information please contact footypromotions@gmail.com.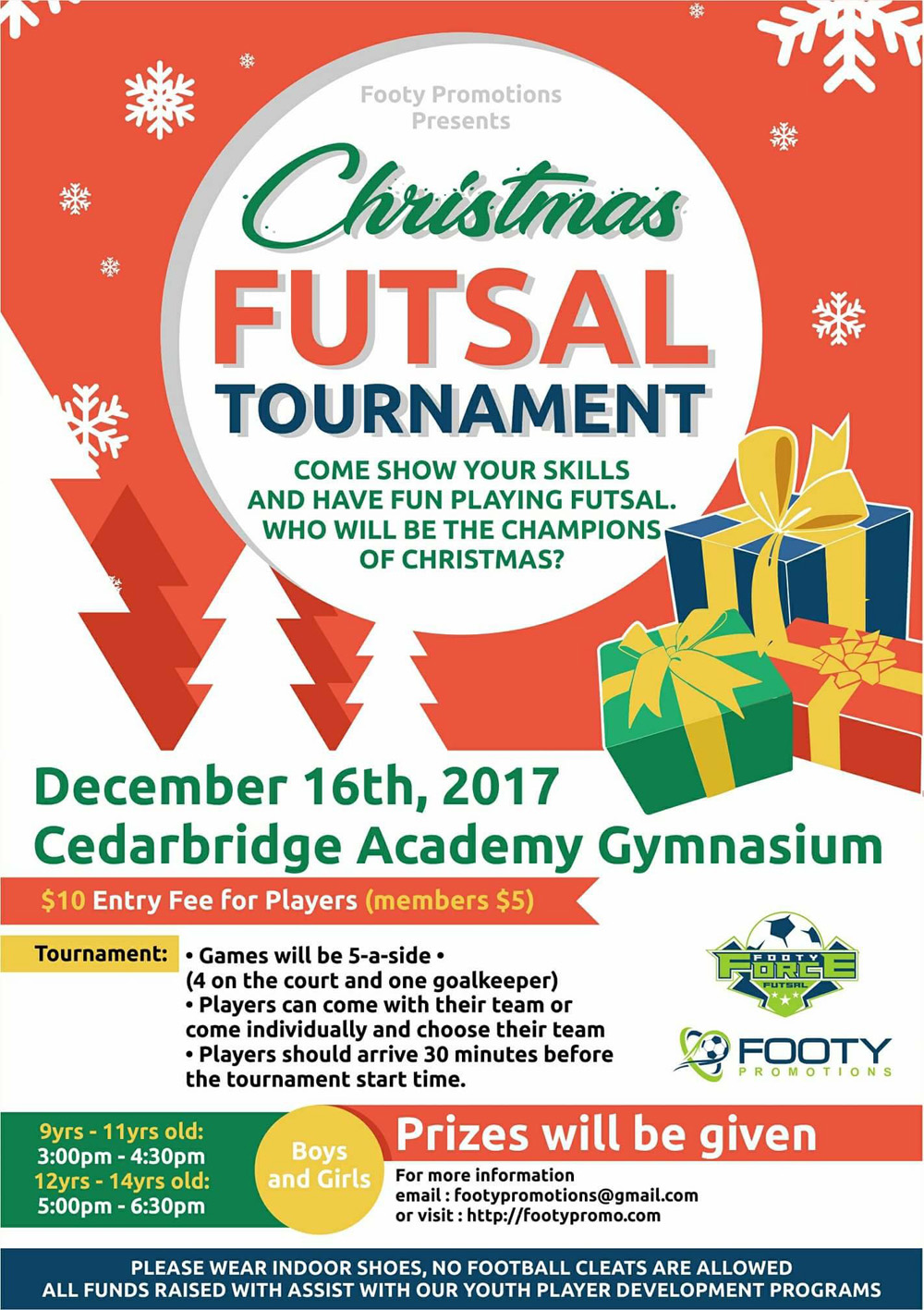 Read More About