The 2018 Optimist South American Championships, hosted by the Yacht Club Uruguayo, in Montevideo, Uruguay, is underway with a fleet of 168 sailors taking part.
Seven young sailors are representing Bermuda; Sebastian Kempe, Christian Ebbin, Magnus Ringsted, Ahzai Smith, Laura Hupman, Nicole Stovell and Rachael Betschart.
After five races, 2017 North American Champion, Stephan Baker from USA leads the fleet after picking up four wins. He is followed by Lorenzo Balestrin from Brazil in second and another Brazilian Leonardo Crespo is in third overall.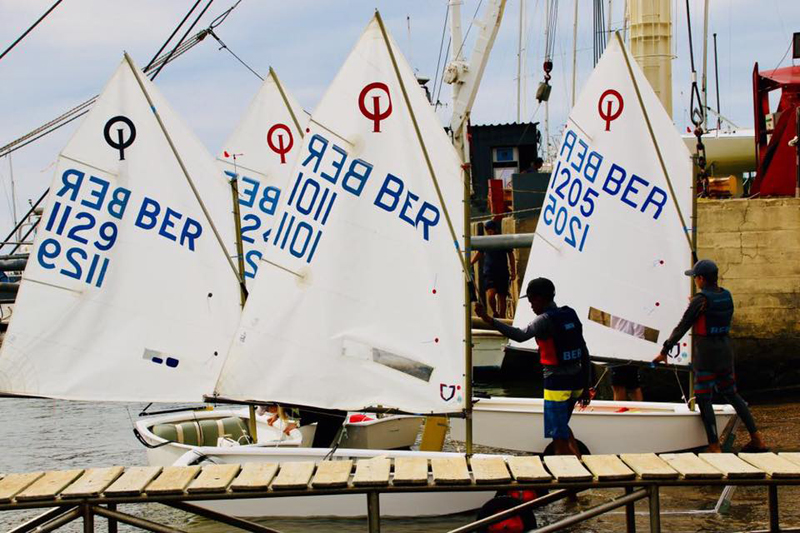 Kemp is leading the Bermuda Fleet and is in 9th place with 22 Net Points, while Ebbin is in 29th with 44 Net Points, Ringsted is in 62nd place with 77 Net Points, with Smith holding down the 63rd spot with 78 Net Points.
Hupman is currently in the 80th place spot with 94 Net Points, in the 104th place position is Betschart with 110 Net Points and Stovell is in the 112th spot with 129 Net Points.

Read More About