Young Bermudians are busy training as they get ready to take on athletes from around the Caribbean during an athletics tournament.
On Friday the two-day Caribbean Union of Teachers Students' Track and Field and Swimming Championship [C.U.T. Games] will begin at the National Sports Centre – the first time the event has been held in Bermuda.
Hundreds of athletes, aged from under 9s to under 15s, will compete in the games, which are being held as part of the 100th anniversary celebrations of the Bermuda Union of Teachers [BUT].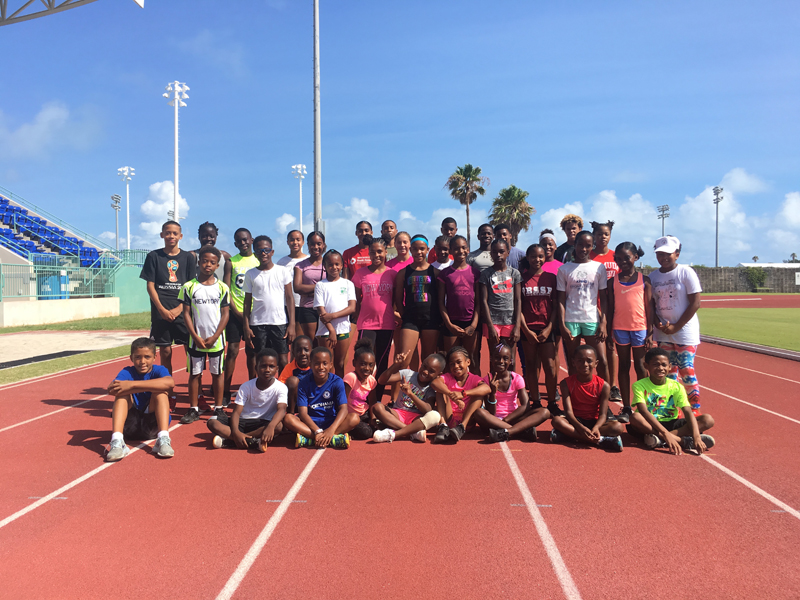 BUT President Shannon James said: "We are very excited about hosting these games. The BUT was founded on February 1, 1919 and we have organized a year-long list of events in the run-up to our 100th anniversary and this is one the biggest.
"I would urge people turn out to support the young people who are coming here from across the Caribbean for these games. It is going to be a great event."
Teams will be attending from countries including St. Kitts, Antigua, Nevis, the Cayman Islands, Barbados, St. Lucia, Grenada, Guyana and Bermuda. The official opening ceremony will take place at 3pm on Friday.
As well as the games, the BUT has organized 100th anniversary events such as a sports tournaments, treasure hunts, a bowling tournament as well as a Centenary theatrical production by Patricia Nesbitt at the Earl Cameron Theatre in September.
Mr James added: "The events are not just about the BUT, they serve a larger purpose as we are trying to raise $100,000 to set up four scholarships for young Bermudians. We absolutely believe in our young people and want to do our utmost to help them in the future and we thought the scholarships were a good way of doing that."
If anyone wants to sponsor the Championship they should contact Mr Wolffe on CUTgames@but.bm or through the BUT offices, telephone 292-7270.

Read More About