The Confederation of North, Central America and Caribbean Association Football [Concacaf] today confirmed the sixteen teams that will participate in the 2019 Concacaf Gold Cup — which includes Bermuda, who have made a tremendous showing in order to qualify for this prestigious competition.
Concacaf said, "After 68 matches of the one-off Concacaf Nations League Qualifying Round, the following top 10 ranked teams have qualified for the 2019 Gold Cup, based on points earned, goal difference and a series of additional tie breaker criteria. The teams are [in alphabetical order]: Bermuda, Canada, Cuba, Curacao, El Salvador, Guyana, Haiti, Jamaica, Martinique and Nicaragua.
"These teams will join Costa Rica, Honduras, Mexico, Panama, Trinidad and Tobago and United States, who have qualified by virtue of having participated in the 2018 FIFA World Cup Hexagonal qualifier round.
"The 2019 Gold Cup will be the biggest-ever edition of the event, with more participating nations [16 up from 12 in 2017], more host countries [three, including first-time matches in Costa Rica and a yet-to-be-named Caribbean nation], and more stadiums [17 up from 14 in 2017].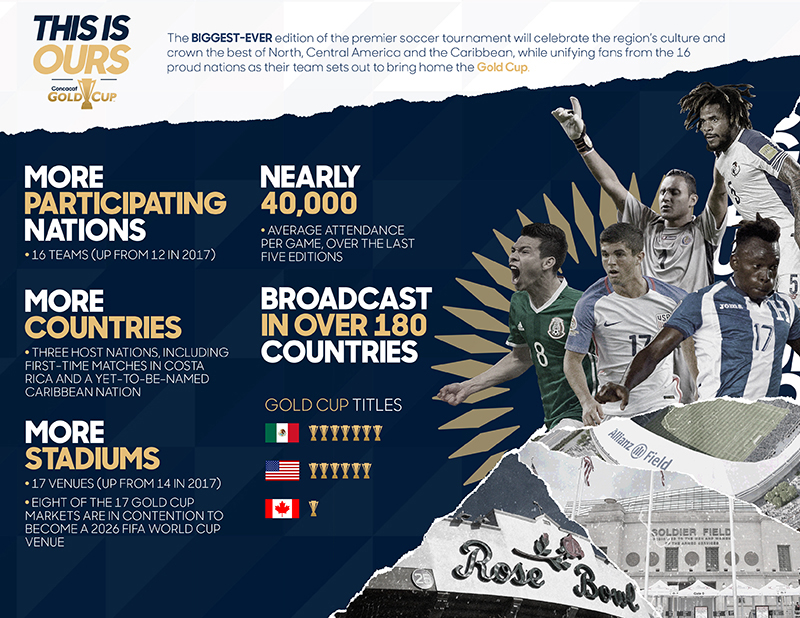 The full groups and schedule will be unveiled on Wednesday, April 10 at an event in Los Angeles, and tickets and more information for the 2019 Gold Cup can be found at www.GoldCup.org .

Read More About