[Written by Don Burgess]
Kyle Lightbourne said selecting the 23-man squad for the Concacaf Gold Cup was full of "difficult" decisions.
However, Lightbourne believes he has the right team at his disposal to do Bermuda proud as it faces Haiti, Costa Rica, and Nicaragua later this month.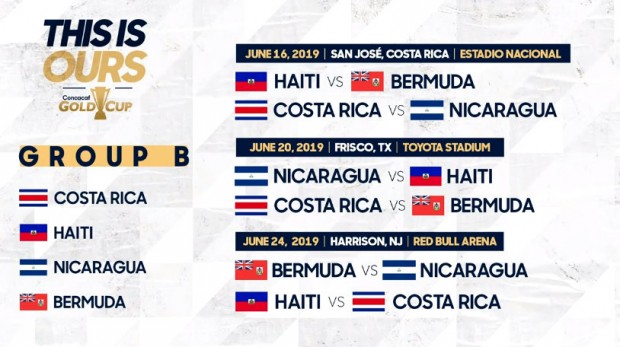 "We have a good balanced squad," he told Bernews. "Which is one of the key things we were looking to come out of this.
"We have players who can play at a couple of different positions. It is always difficult to leave someone out because they are going to play a role for us somewhere down the road. Decisions have to be made, and you can't shy away from them."
Lightbourne added last Saturday's game against a Sao Miguel Select team was the determining factor for Chikosi Basden and Jalen Harvey making the squad.
"Those are two we had to keep our eye on," Lightbourne said. "They both did quite well. Jalen gave up a penalty, but I thought his overall game was pretty good."
He said the entire squad is healthy except Dante Leverock ahead of the June 16 match against Haiti in Costa Rica.
"We all knew that Dante had a concussion and he's not playing this weekend for his club [Sligo Rovers in the Irish first division], and he should be back in Bermuda. We are going to assess his situation, and hopefully, he'll be ready and prepared to go."
He expects his full squad to be in Bermuda this weekend and will have them all together for the first time. Players flying in include Leverock, Willie Clemons, Roger Lee, Zeiko Lewis, and Nahki Wells.
He said the dedication the players have put in is exceptional. "They have put in a lot of work over the past two months, and we're looking to grow from that."
Bermuda plays fellow Gold Cup debutant Guyana on Thursday before heading out to Costa Rica the following Monday.

Read More About