On Friday, July 12, the Bermuda Fire & Rescue Service held their Confirmation Ceremony for Lieutenants and Watch Commanders.
In attendance was the Minister of National Security Wayne Caines, Fire Chief Lloyd Burchall, other senior BF&RS officers, family and friends.
At the ceremony, BF&RS officers were recognized and honored for their accomplishments, and promoted to the rank of Lieutenant.
Kevin Santucci, Lloyd Burchall, Paul Dill, Anthony Caisey, Russann Francis, Scott Quinn, Jamal Albuoy, Dale Burgess, Minister Caines. Absent – Raymond Masters and Troy Brimmer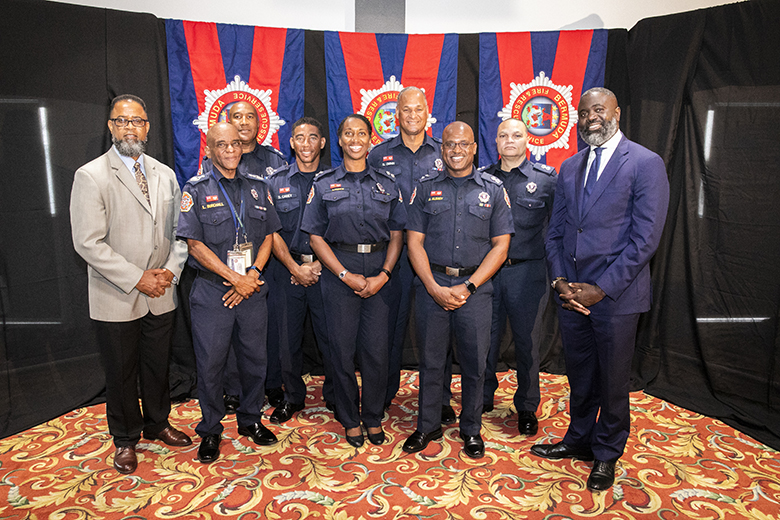 In total, eight officers were promoted, they were:
Lt. Russann Francis from training division;
Lt. Raymond Masters from training division;
Lt. Scott Quinn, Station Commander at Hamilton Station;
Lt. Troy Brimmer, retired;
Lt. Jamal Albuoy from fire prevention division;
Lt. Anthony Caisey, Station Commander at Clearwater Station;
Lt. Dale Burgess, Watch Commander, Airport Red Shift;
Lt. Paul Dill, Watch Commander, Airport Green Shift.
Minister Caines addressed the audience and spoke about leadership and taking the initiative to do better for themselves and the community.
To the officers, Minister Caines said, "I thank you all for your dedication, selfless acts of courage and commitment to community service."
Fire Chief Burchall spoke about the huge milestones for the fire service adding, "The BF&RS is committed to sustainability, and it was never more evident today, than with the handing of the baton to my colleagues and forwarding the call to serve our community."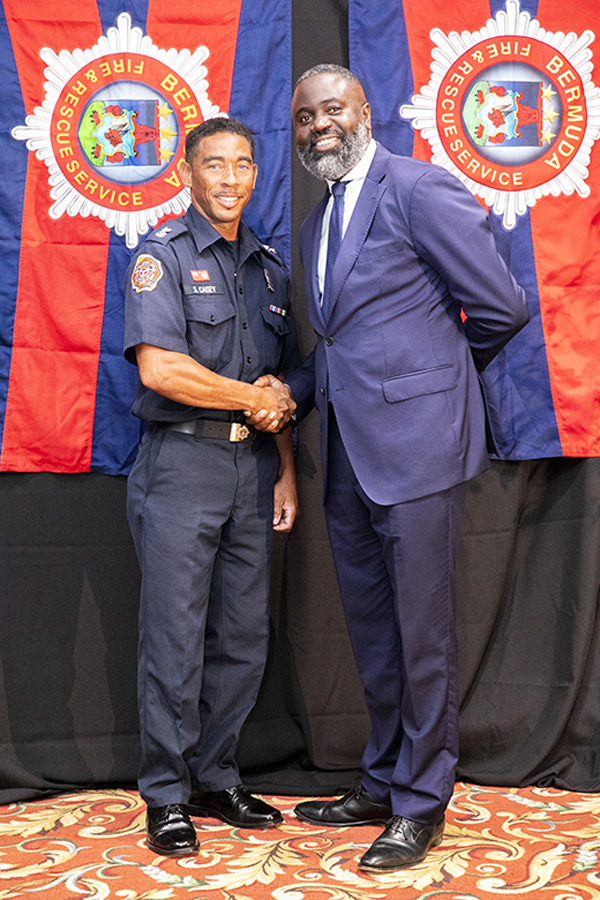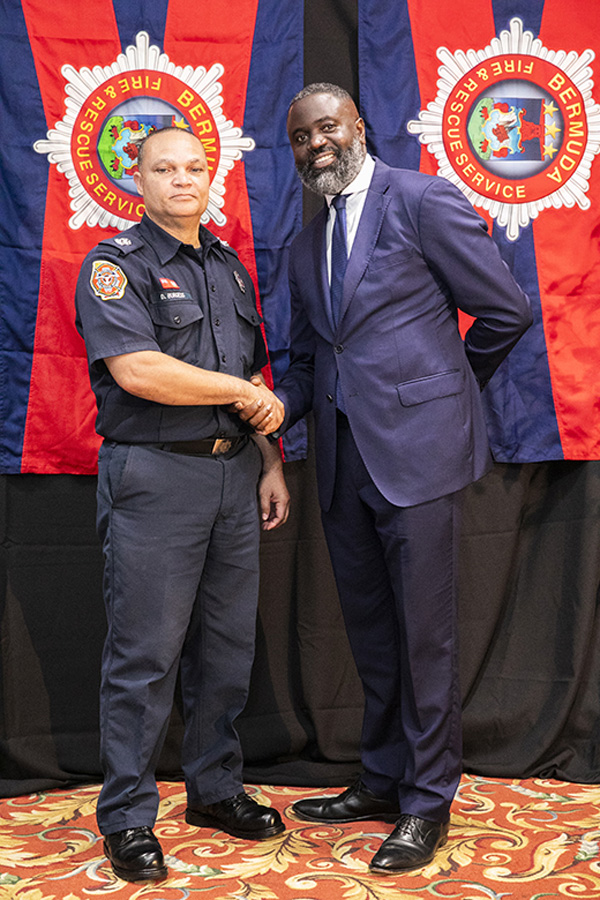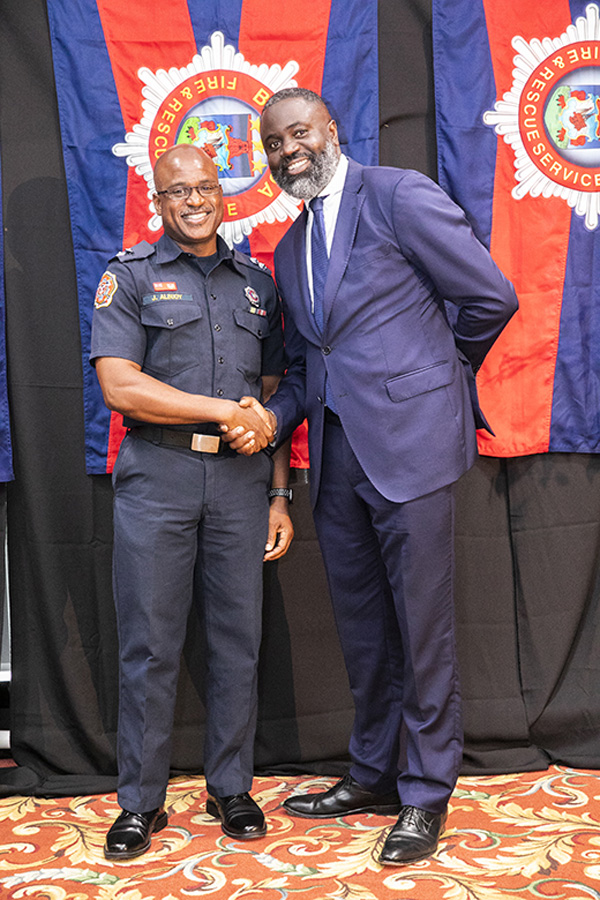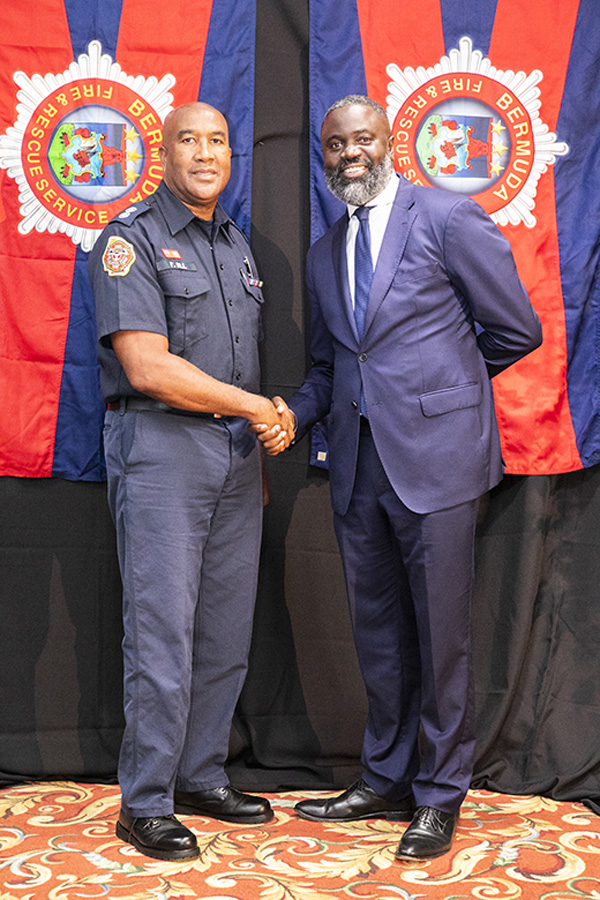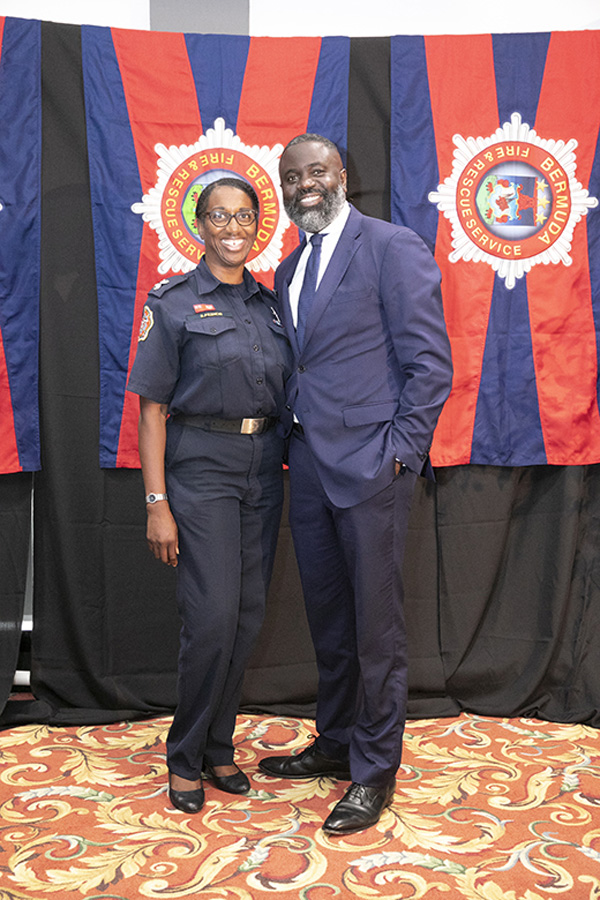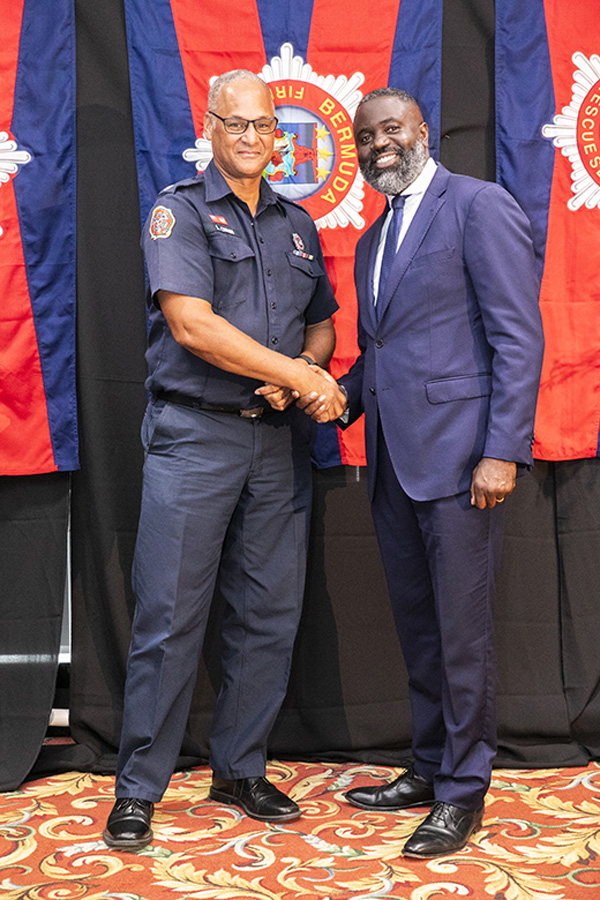 Read More About