The most expensive countries in the world according to new cost-of-living indices are the Cayman Islands and Bermuda, according to a report by USA Today.
The report was citing cost-of-living data collected by Numbeo, a Serbian-based website that describes itself as maintaining 'the world's largest database of user contributed data about cities and countries worldwide.'
"Bermuda has the highest cost of living index, including rent, at 114.03%, followed by the Cayman Islands at 109.49%. Their positions flip if rent is factored out, with the Caymans at 141.64% and Bermuda at 138.22%. [Switzerland is in third place by both measures.]," USA Today noted.
You can read the full story here on USA Today.
Screenshot courtesy of Numbeo.com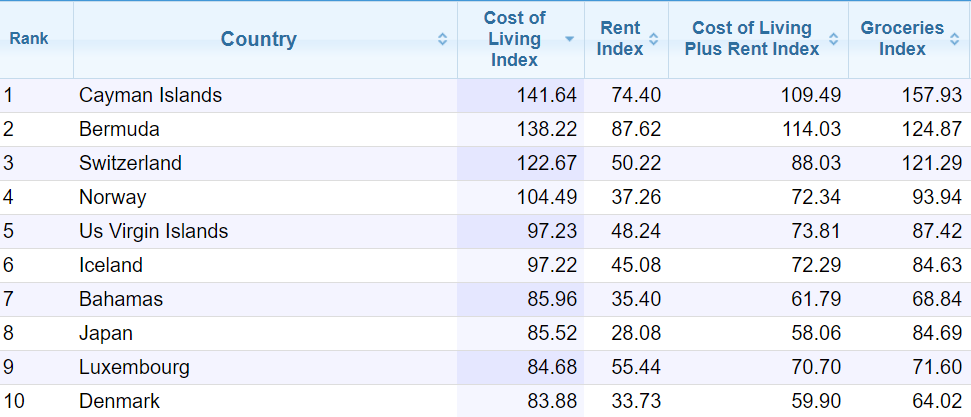 Read More About