Baseball player Adam Hall has been named to the South Atlantic League Postseason All-Star Team.
The MILB website said, "Recognized as the leaders of the league's undisputed best team, the Delmarva Shorebirds placed two players and two members of its field staff on the South Atlantic League Postseason All-Star Team, announced by the league office on Tuesday.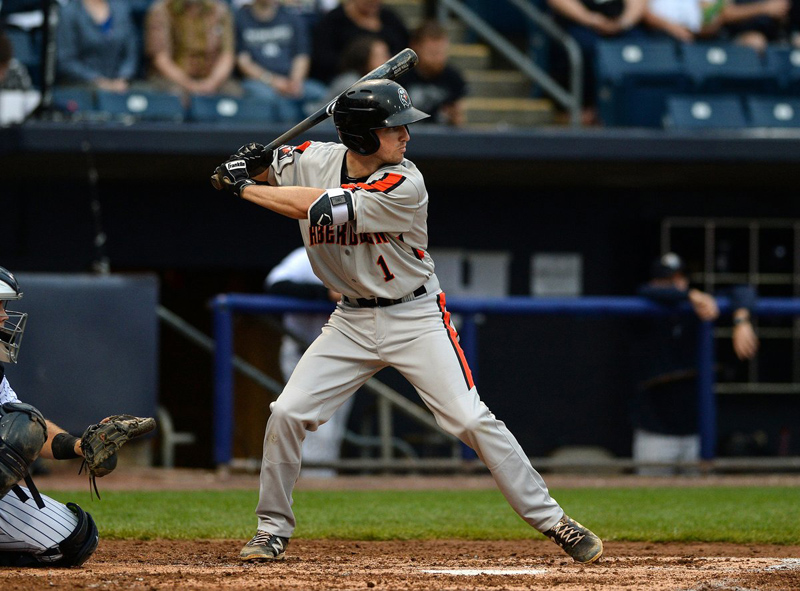 "Grayson Rodriguez was voted as the league's Most Oustanding MLB Prospect, as well as its top right-handed pitcher. Shortstop Adam Hall was named to the utility infield slot. Pitching coach Justin Ramsey picked up Coach of the Year honors, and manager Kyle Moore was crowned Manager of the Year.
"Hall, a 20-year-old prospect born in Bermuda and raised in London, Ontario, ranks inside the league's top 10 in six offensive categories, including batting average [.302], on-base percentage [.383], hits [134], runs [75], stolen bases [32], and OPS [.783]. He leads the Shorebirds in all those categories, as well as doubles [22], and ranks second on the team in games played [116].
"Hall, the Orioles' No. 14 prospect, began the season on a blistering pace, slashing .354/.453/.456 with 17 runs, 12 RBIs, and 11 stolen bases in April on the way to winning Orioles Minor League Player of the Month.
"He kept it up through the rest of the first half and was voted the Northern Division's starting shortstop in the SAL All-Star Game. Unphased by the longest season he's played in his life, Hall went on a 10-game hitting streak from August 8-17, batting .417 over that span. On August 20 against Greensboro, he alertly scored the game-winning run on an eighth inning wild pitch in Delmarva's record-setting 84th win."

Read More About