Bermuda finished the Eastern Caribbean Volleyball Association [ECVA] Under-20 Females Volleyball Tournament on a high note, by defeating Saba 3-0 [25-13, 25-8, 25-11], thus winning the bronze medal.
Bermuda was always in control throughout the match, thwarting any resistance posed by the Saba team. The bronze medallists took 59 minutes to triumph over the winless Saba.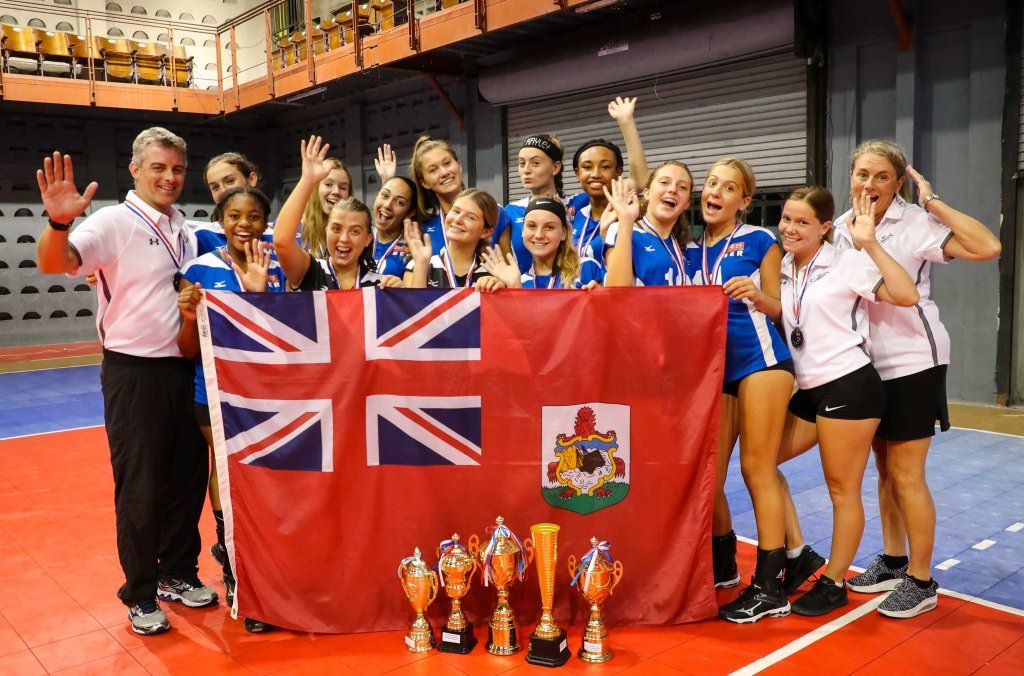 Middle Blocker – Morgan Kempe had 11 points and Outside Hitter- Daniella Stegmann had 10 points, to be Bermuda's lead scorers. Shaniah Hughes with 3 points, topped Saba's scoring.
Bermuda bettered Saba 24-3 in Serves. Bermuda conceded 28 errors, in comparison to Saba's 31.
Head Coach of Bermuda Gary LeBlanc said, "We had a game plan and we stuck to it. It took us to the bronze medal match and we tried to keep a high standard of play throughout".
"This is a good step for the team, as we got better during the tournament. This means a lot for the team and we are going to be stronger than ever the next time a tournament of this nature comes around."
Bermuda's Captain Ashley Horseman said, "The biggest that we learned from this tournament was that we were not here just to play, but to play as a team, to get the result what we want, We are using this tournament as our learning opportunities, to focus on the mistakes that we did make, fix them and fine tune for out next tournament."
Bermuda ended with a 3:2 win/loss ratio and also earned some individual player honours.
One of two Best Outside Hitters awards went to Bermuda's Daniella Stegman, one of two Best Middle Blocker awards went to Amber Simons of Bermuda, and also earning tournament honours from the Bermuda team were Ashley Horseman- Best Setter and Cailey Longworth- Best Receiver.

Read More About