News that Flora Duffy won a gold medal in Tokyo, Nahki Wells scored for QPR, Zeiko Lewis was named Charleston Battery's Player of the Month, and Canadian bridal magazine Today's Bride utilized Bermuda's beauty as a backdrop were all some of the positive news stories from the past week.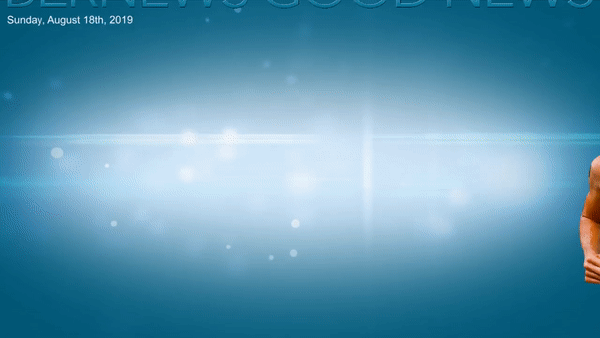 In additional good news, Tiffany Dawson made the top 10 in her pro debut at the World Beauty Fitness & Fashion World Championships, Kane Crichlow scored twice in a Watford FC U23 win, Robin Horsfield set a course record in Ontario, and Willie Clemons scored in a Bodens BK victory.
Other good news stories included Conyers awarding a legal scholarship to Conor Hay and bursaries to Ciara Burrows, Ryan Robinson Perinchief, Nicole Yearwood, and Shayla Smith, Pembroke Parish Council awarding more than $10,000 to four deserving young residents to study at Bermuda College, Sadia Wilson being awarded the Sir Harry D. Butterfield Undergraduate Scholarship, and Devonshire Parish Council awarding five scholarships.
In more good news, the You Go Girl Relay Committee donated $9,500 to the Women's Resource Centre, a mural by Charmaine Friday was completed in Hamilton, Bermudian DJ Collas was featured in Billboard Magazine, three Bermudians were named to the Concacaf 'Best 11′ team, Christian Ebbin was crowned the CORK International Optimist Regatta 2019 Champion, Adam Hall blasted a home run in a Delmarva win, and Dante Leverock scored in a Sligo Rovers victory.
In an effort to highlight some of positive news happening in our community, we supplement our standard morning and evening email newsletters with a special Sunday "Good News" email newsletter edition, and also produce a highlight video and article which strictly focuses on the positive news about Bermuda and Bermudians from the past week. You can sign up to have the free newsletter delivered via email here, and/or access the links below.
In addition, for those who like positive news, please feel free to visit our sister site ForeverBermuda.com, which seeks to showcase uplifting Bermuda news and visitor related services, or BermudaCovers.com, which offers an array of free Facebook and social media cover images, graphic designs and videos to assist you in showing off your Bermudian pride on social media!
Links to some of the 'good news' from the past week are below:

Read More About