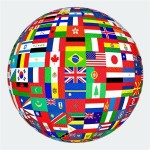 The Minister of Immigration has announced that guest workers in certain categories must be proficient in English or face deportation. Colonel Burch stated that this action was taken after the Department of Immigration received numerous complaints from members of the public, with it being as he termed as "a vexing topic amongst locals".
Colonel Burch said while it is recognized that it can be hard to recruit from English speaking nations, it in unacceptable to have workers who are unable to communicate in English.
The Immigration Minister went on to explain aspects of danger involved with not being able to read prescription labels for rest home employees or perform certain duties adequately if the worker cannot speak/read the language.
If a complaint is received, the guest worker will be given a proficiency test. Should the guest worker fail, their employer will be informed that the work permit is being rescinded. The Immigration department says they do not expect flawless English, just a level of competency.
This new ruling will come into effect on April 01, 2010
Colonel Burch's statement in relation to this follows below:
While it is appreciated that employers in a number of industries are finding it more and more difficult to recruit from English-speaking countries, it is unacceptable to have foreigners serving persons, whether it is in a restaurant, a hotel or a rest home, who cannot communicate effectively in English. It is dangerous in a job where one has to also read prescriptions or the labels of dangerous chemicals. Consequently the following policy is being put into effect.

The job categories that are being targeted by the new policy are those in industries where the job holder interacts with the public or in jobs where lives could be threatened if the person cannot speak or read English, namely:

(a) Restaurant workers: pot washer; cook; waiter

(b) Hotel workers: cleaner/houseman

(c) Health professionals: physician; nurse; nursing aide; physiotherapist; occupational therapist; radiological technician; social worker

(d) Caregivers in nursing jobs: nursemaid/nanny

For workers in the above categories from countries where English is not the first language, a condition is placed on the work permit stating:

"APPROVED SUBJECT TO HOLDER POSSESSING A WORKING KNOWLEDGE OF THE ENGLISH LANGUAGE"

The employer is required to determine that the person who enters Bermuda with the stated condition on the work permit has a working knowledge of the English language. Each employer will make his own internal arrangements for determining whether the person complies with the work permit condition with respect to English.

The policy cannot be policed by the Department of Immigration proactively without incurring great expense in time, money and manpower. The department will therefore only react to complaints from members of the general public that individual work permit holders cannot speak English. When such a complaint is received the individual will be brought into the Department of Immigration and given an English language test. If the person cannot understand and speak English, then the employer will be told that the work permit is rescinded and the person will be returned to his place of origin at the employers' expense including any charges for escorts.
Read More About