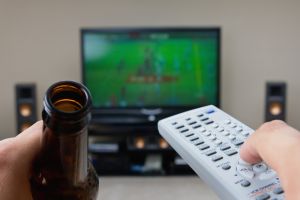 Saying it is due to "lack of broadcast sponsorship" Fresh TV has cancelled its planned broadcast of the ICC Americas Region Division 1 Championship and the T20 Tournament.
The tournament started today and so far: Bermuda v Bahamas (NSC) after 9 overs Bahamas 14/4. Argentina v USA (St. George's) after 23 overs USA 110/4. Canada v Cayman Islands (St. David's) after 7 overs 16/3.
Mr. Reginald Pearman of the Bermuda Cricket Board stated, "Obviously we are extremely disappointed not to be able to bring these exciting games to the households in Bermuda, however, the Board is committed to growing the game and will continue to pursue a TV and Media Strategy."
The Championship takes place in Bermuda starting today [May 28] through June 4, followed by a 20/20 Tournament on the weekend of June 4 -6. Bermuda, USA, Canada, Cayman Islands, Argentina and Bahamas will all compete in the eleven-day tournament. You can view the whole schedule here.
For additional posts on the 2010 ICC Americas Division 1 Cricket Championship click here.
Read More About