The crew of the yacht Setantii are today [May 28] safely aboard another boat after being evacuated following their yacht's collision with a submerged object. The yacht, containing four crew, was en route from Bermuda to Azores when it encountered difficulty and called a MayDay, abandoning the yacht which is now sinking. Weather conditions at the time of the incident were NW 20 knots, gusting 25 knots with 2 to 3m seas.
The Setantii is pictured below upon arrival in Bermuda: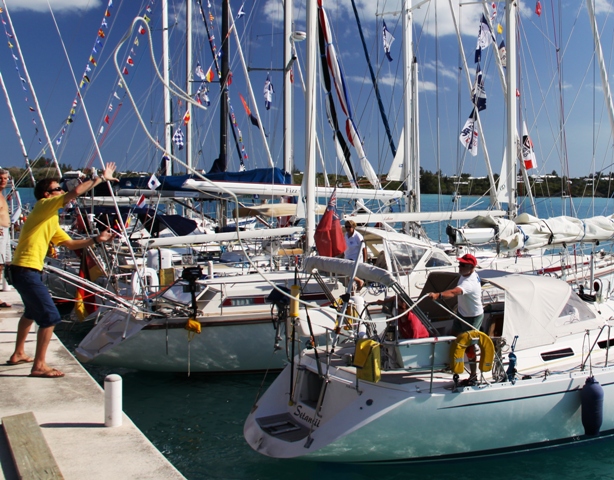 Setantii, which was taking part in the ARC Europe transatlantic rally, called a MayDay after the collision severely damaged their steering, pushed the rudder up into the hull and caused water ingress. The bulk carrier MV Esmeralda diverted to assist them, as did the ARC Europe yacht Gilly of London, who also altered course to assist the stricken yacht.
The four man crew of Setantii were successfully evacuated to the MV Esmeralda, which has now resumed course towards the United Kingdom.
Jeremy Wyatt of event organisers World Cruising Club commented "We are relieved that the crew of Setantii are all now safe and would like to pass our thanks on to MRCC Falmouth and Ponta Delgada for their swift response."
Read More About