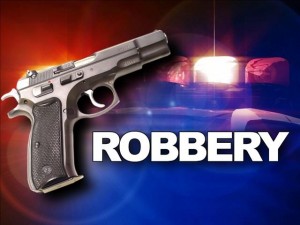 The Police have reported yet another case of a taxi driver being robbed by suspected gunpoint, with the incident occurring at around 3am yesterday [June 5].
This is the fourth report of a taxi driver being robbed at gunpoint in the last three months; following a May 27th incident in Hamilton Parish, an incident on May 22 in which a female was said to be involved, and an incident in March on Watlington Road.
The Police say that it appears that a taxi driver picked up a fare in the City of Hamilton area yesterday early morning. The man asked to be taken to the Bailey's Bay, Hamilton parish area. Once there the taxi driver was directed to the Callen Glen Drive area. When the taxi stopped, two unknown men approached the vehicle, one brandishing what appeared to be a firearm. All three suspects subsequently escaped on foot with a quantity of cash heading east along the Railway Trail.
Fortunately the taxi driver, a 65 year old Devonshire man, was not injured.
The first suspect was described as a brown skinned male wearing a blue hat with a white peak, a white T-shirt and blue jeans. He was clean shaven and believed to be in his 20s (taxi passenger). The second suspect was described as approximately 5'5" tall, wearing a dark coloured hooded top. He is also believed to be in his 20s (brandished the alleged firearm). The third suspect was described as heavy set, wearing all red clothing.
Inquiries into this incident are underway. Police are appealing for any witnesses to this incident or anyone with any information to contact the Serious Crime Unit on 299-8121 or the independent 24 hour confidential Crime Stoppers Bermuda hotline on 800-8477.
Read More About