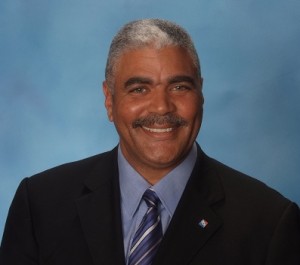 Bermuda Democratic Alliance Leader Craig Cannonier said "Obviously it is sad to hear of the receivership of the Newstead/Belmont Hill resort. This is sadly yet another indicator that all is not well in Bermuda's tourism industry and is certainly not reflective of a platinum period in tourism."
This past Monday [Jan 17] the Newstead Belmont Hills Golf Resort & Spa was placed in receivers' hands after the Bank of N.T. Butterfield & Son Ltd. called in a multi-million dollar loan.
Receivers Ernst & Young said "Operations will continue to run under the management of the receivers. The receivers do not anticipate any immediate impact on the day-to-day operations of the businesses.The receivers will focus on reorganizing and restructuring operations to facilitate business continuity with a view to a sale of the assets as a going concern."
Mr Cannonier continued on to say that "What in fact is of the most concern is what has become a deafening silence from the Premier regarding a faltering economy. Sadly the country is forced to wait for the budget be told what will be done to rescue the country from its current financial crisis. Silence leads to speculation which leads to uncertainty."
"We should be doing everything in our power to give assurances to our international business and tourism partners that Bermuda wants them. We should do what it takes to ensure the survival of these pillars of our economy. Leadership starts at the top and at the moment that is lacking. We call on the Premier to end some of the uncertainty and fill in the gaps. The country cannot afford to wait.Look at what has been proposed by others. We are willing to assist."
The Premier and Tourism Minister's comments on Newstead can be viewed here, and Shadow Tourism Minister Cole Simon's statement can be found here.
Read More About