Mr. Andrew Rosindell MP, Chairman of the All Party Parliamentary Group on the British Overseas Territories, spent three days in Bermuda a guest of Governor Sir Richard Gozney. During his time here, he visited locations around the island including Dellwood Middle School, the General Post Office and the Perot Post Office.
Pictured below: Mr. Rosindell chats with Minister of Education Dame Jennifer Smith; Principal Dr. Janette Mussen; Deputy Governor David Arkley; Permanent Secretary Warren Jones and Dellwood Middle School teachers during a brief visit to the school yesterday [Feb. 22].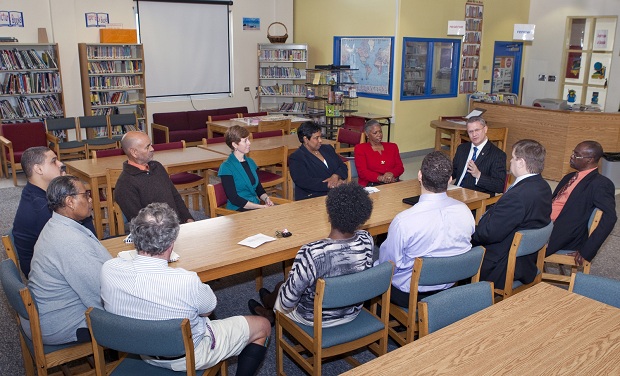 Pictured below: Mr. Rosindell with Stanley Taylor, Coordinator of the Philatelic Bureau during a visit on Monday to the General Post Office in Hamilton. Mr. Rosindell, who is also Chairman of the Houses of Parliament Philatelic Society, stopped by the Philatelic Bureau where he looked at several of the series of stamps produced in Bermuda including the artwork for a forthcoming set that will celebrate The Queen's Diamond Jubilee.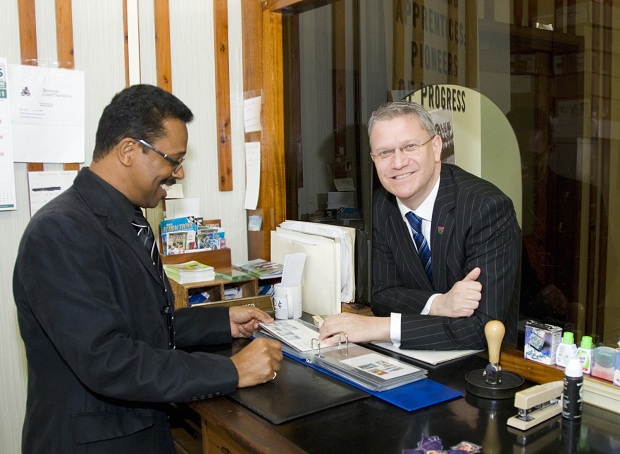 Pictured below: Postmistress Ivy Wilson of Perot Post Office on Queen Street, Hamilton, accepts a portrait of Her Majesty the Queen from Mr. Rosindell, who visited the historic Perot Post Office yesterday.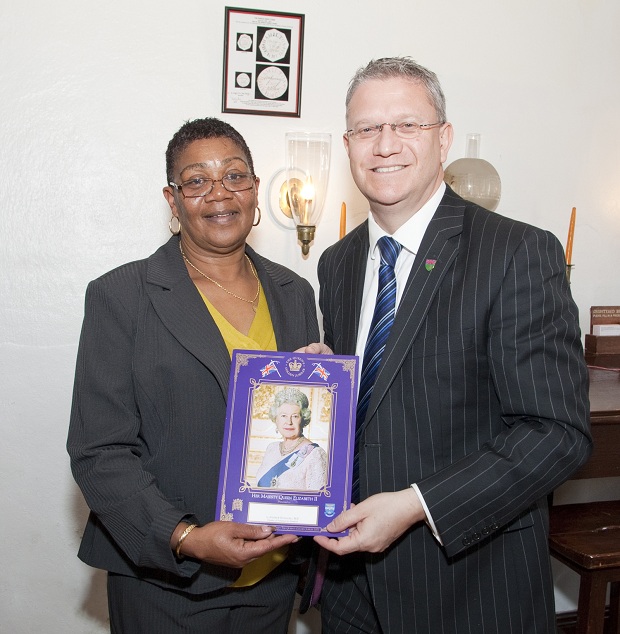 On a social media note, Mr Rosindell, a Conservative Member of Parliament for Romfordon, has linked the United Bermuda Party's [UBP] website on his Facebook page.
Read More About