The ACE Building in Bermuda has been awarded Leadership in Engineering and Environmental Design (LEED) Gold certification by the U.S. Green Building Council (USGBC).
LEED is the USGBC's internationally recognized green building certification program for the design, construction and operation of green buildings. The ACE Building is the first building in Bermuda to be LEED certified. Pictured below are Colin Brown and Samantha Froud with the LEED Gold award: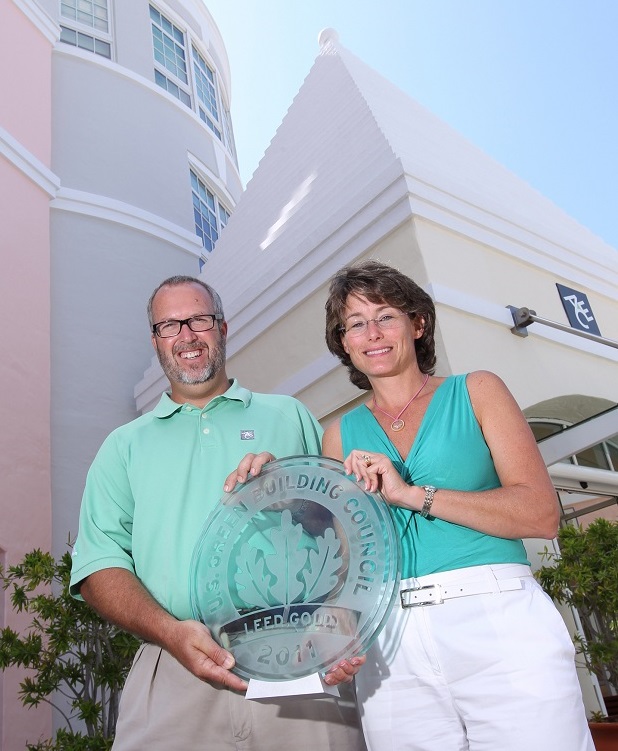 Samantha Froud, Chief Administration Officer of ACE's Bermuda Operations, said, "ACE has made a substantial commitment to reduce its carbon footprint globally and implementing the steps in Bermuda for the ACE Building to become LEED Gold certified represents a major achievement in the company's environmental mission."
"The LEED project team and our ACE Green Team of employee volunteers were responsible for implementing numerous energy and water conservation, and recycling initiatives within the building over the past three years," Ms. Froud added. "We greatly appreciate their efforts, which have been instrumental in this achievement."
The ACE Building located on Woodbourne Avenue in Hamilton received certification under the LEED for Existing Buildings: Operations & Maintenance Rating System, which helps building owners and operators measure operations, improvements and maintenance on a consistent scale, with the goal of maximizing operational efficiency while minimizing environmental impact.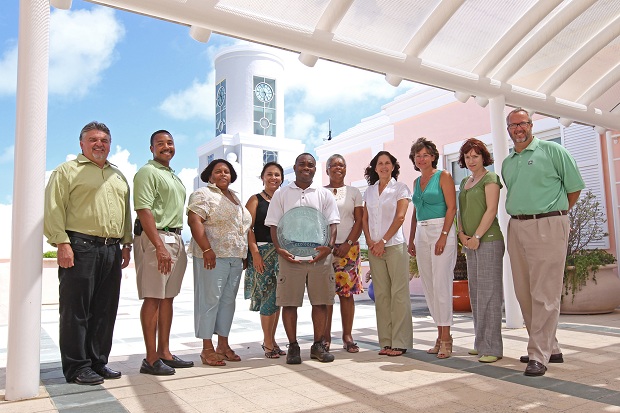 "With each new LEED-certified building, we get one step closer to USGBC's vision of a sustainable built environment within a generation," said Rick Fedrizzi, President, CEO & Founding Chair, U.S. Green Building Council. "As the newest member of the LEED family of green buildings, ACE in Bermuda is an important addition to the growing strength of the green building movement."
Colin Brown, Vice President Facilities and LEED project manager for the ACE Building explained, "LEED certification recognized several ACE achievements within the building including the reduction of energy consumption by 10% from 2007 to 2010; the introduction of a comprehensive recycling programme for all tin, aluminium and glass, office paper, batteries, toners and electronic waste generated in the building; and implementation of green policies and practices that include sustainable purchasing, green cleaning, pest management, indoor air quality, and landscape management."
Read More About
Category: All, Business, Environment