In the aftermath of Hurricanes Fay and Gonzalo, both the Bermuda Aquarium, Museum & Zoo and Trunk Island, like so many other locations across Bermuda, were in need of assistance from volunteers to help remove debris and prepare the sites for repairs.
"A call then went out, and we at the Bermuda Zoological Society are grateful that volunteers from ACE, Hiscox and Deloitte rose to the challenge and gave up their time and energy in order to do so," a BZS spokesperson said.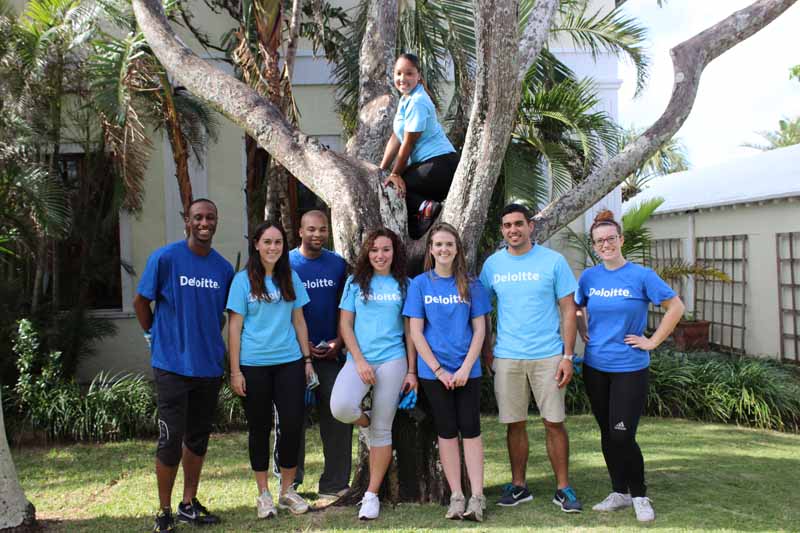 "On Friday, November 14th, we had a party from ACE come, which was involved in clearing away hurricane horticultural damage and debris on Trunk Island," explained BAMZ Principal Curator, Dr. Ian Walker.
"This included clearing pathways by chain sawing and cutting back falling trees, and removing invasive plants such as the Chinese Fan Palm and Brazilian Pepper that had fallen in both Fay and Gonzalo."
"On that same day, we also had four volunteers from Hiscox respond to a call to assist with hurricane repairs to on our foreshore. They were involved in removing debris and readying the site for repairs, including removing downed trees and root systems, pulling up damaged brick walkways and removing excess soil back to rock."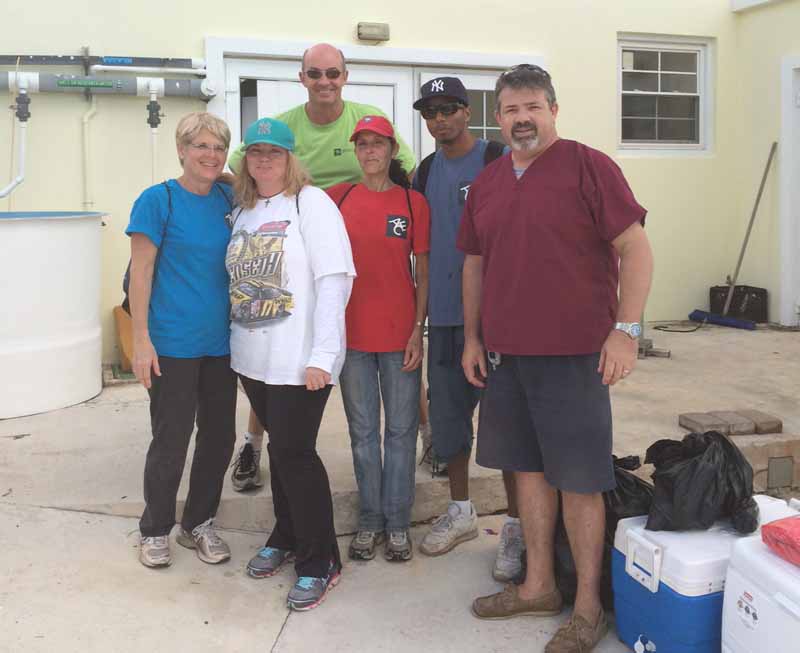 "We were also delighted to have a team from Deloitte spend an afternoon working on the BAMZ property, on Thursday, November 27th. Their team helped clean up any remaining debris, as well as performed other maintenance tasks around the property for the benefit of animals and guests alike.
"The BZS is truly grateful to these, and others, including our faithful staff and regular volunteers, who have worked diligently to continue restoring the BAMZ property and Trunk Island in the aftermath of these storms."
Read More About
Category: All, Environment