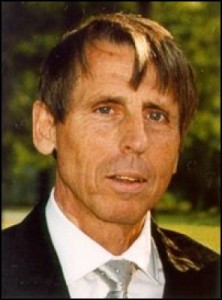 One-time Bermuda-based businessman John Deuss was given a suspended prison sentence of six months and a fine of 327,000 euros [$409,000], after being found guilty in a Dutch court of banking without a license and failing to report unusual transactions.
The 69-year-old banker and oil trader stood trial in Arnhem along with his sister, who was also convicted and given a six month suspended sentence.
An international warrant had been issued for Mr Deuss's arrest after a bank he owned on Curaçao, in the Dutch Antilles, was closed in 2006 during an Anglo-Dutch investigation into carousel fraud.
In 2006, Mr. Deuss was arrested in Bermuda after his disappearance from his luxury home triggered the Bermuda Police Service to issue an appeal asking anyone knowing his whereabouts to contact them.
He later appeared in Bermuda court and eventually agreed to be voluntarily extradited to Holland. The Bermuda court was told Dutch authorities wanted him for questioning on suspicion of money laundering, handling stolen goods and "being in charge of a criminal organisation".
Mr. Deuss, who had a home in Bermuda for 30 years and ran his TransWorld Oil company from the island, was once one of the world's best-known oil dealers.
The multi-millionaire came to prominence in the 1980s when he supplied the South African apartheid regime with oil, defying United Nations embargoes. In 1984 his $6-million Dutch castle was partially destroyed after being firebombed by an anti-apartheid group in protest.
Read More About