[Updated] Bermuda's Diamond Jubilee celebrations kicked off this afternoon [June 2] with dozens of boats — many decorated with flags — making their way from Hamilton to the West End.
Governor George Fergusson and other dignitaries boarded the JL Cecil Smith [the same ferry on which Her Majesty travelled in 2009], while a small crowd gathered at Albouys Point to watch the flotilla set sail.
The Jubilee celebrations continue this afternoon with a Street Festival sponsored by WEDCo in Dockyard, while this evening will see the Lighting of Beacons at Commissioner's House, Fort Hamilton and the recently renovated Fort St. Catherine.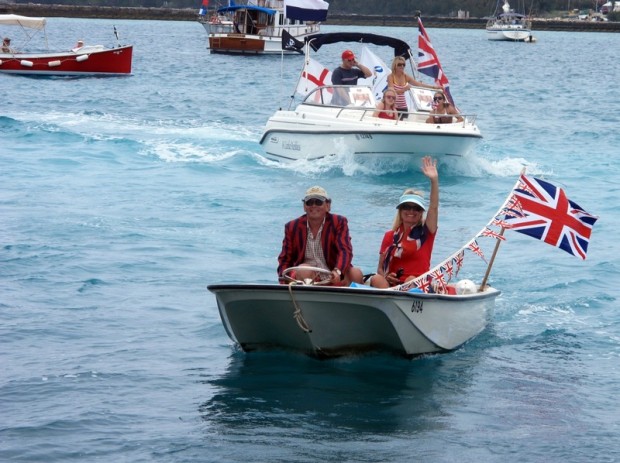 Governor George Fergusson will participate in lighting the beacon at Fort St. Catherine in St George's, which will be one of a network of over 4000 Beacons being lit by communities throughout the UK, Channel Islands, Isle of Man, along with the Commonwealth and UK Overseas Territories.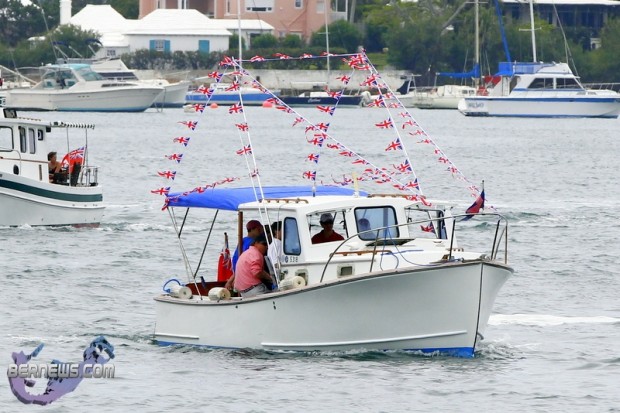 Tomorrow there will be a Service of Thanksgiving at St. Peter's Church in St. George's, followed by the Jubilee Garden Party in the churchyard which will feature the debut performance of the Jubilee Fanfare. In addition, Project Action are holding a Bermuda Reception "High Tea" at the Fairmont Hamilton Princess at 4pm.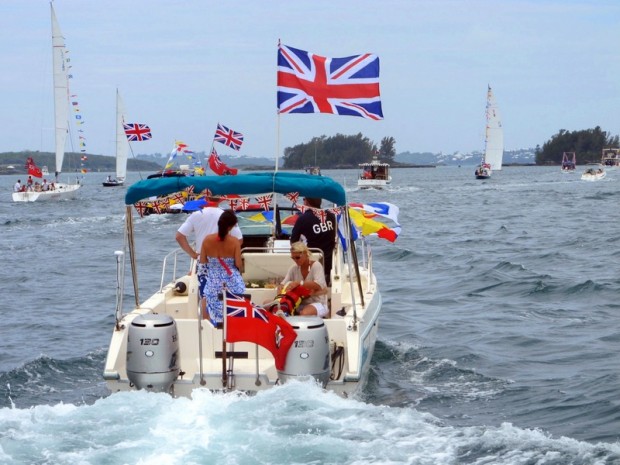 A special design of the traditional Bermuda Palmetto Palm Doll was created by local artisan Ronnie Chameau as a special gift to the Queen on behalf of the people of Bermuda, while the Bermuda Sea Cadets were selected to participate in the historic Diamond Jubilee Thames Pageant in London.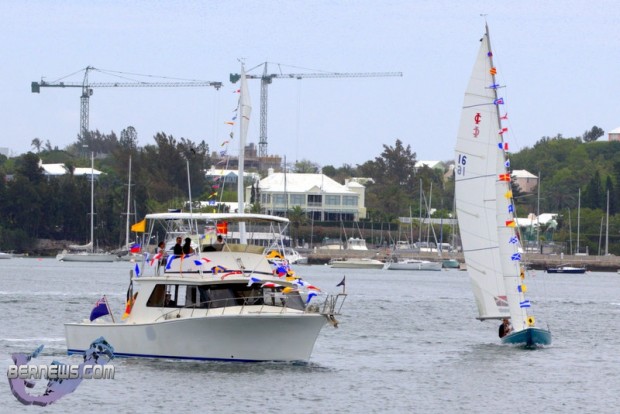 The Diamond Jubilee of Queen Elizabeth II is a multinational celebration marking the 60th anniversary of the accession of Queen Elizabeth II to the throne after the death of her father, King George VI, on 6 February 1952. The Queen's coronation took place on 2 June 1953. She celebrated her Silver Jubilee [25 years] in 1977 and her Golden Jubilee [50 years] in 2002. View a video of today's Flotilla here.
Click to enlarge photos:
Read More About