American Airlines today [Jan 17] unveiled a new logo and exterior for its planes, including the already delivered Flagship Boeing 777-300ER aircraft set to fly on Jan. 31.
AA — which flys to Bermuda from both Miami and New York — said the "unveiling of the new logo and livery is the latest step forward in American's ongoing journey toward building a more modern travel experience for its customers."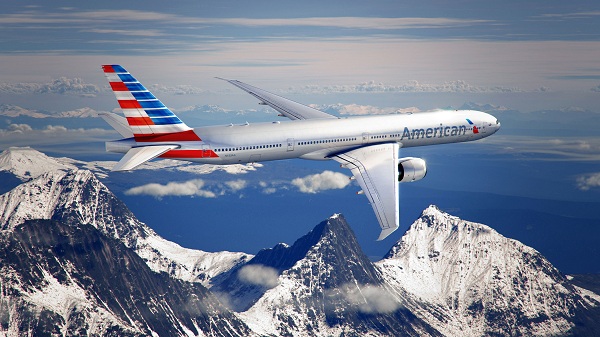 "Since placing our landmark aircraft order in July of 2011, we've been building anticipation toward a moment in time when the outside of our aircraft reflects the progress we've made to modernize our airline on the inside," said Tom Horton, American's Chairman and CEO.
"While we complete the evaluation of whether a merger can build on American's strengths, we remain steadfast in each step we take to renew our airline, a step we take with great respect for our name American.
"Today marks important progress in that journey as we unveil a new and updated look for the first time in more than 40 years."
The move comes as the Company is considering a merger with US Airways while it restructures under Chapter 11 bankruptcy protection.
Read More About