[Updated: The "all clear" has been given, and standard airport operations are back to normal as of 12.45pm]
The airport is on lock down, and emergency personnel are presently on scene following a report of suspicious packages earlier today [Apr 18].
Both the Fire Service and Police are present, crime scene tape can be seen, Fire Service personnel can be seen putting on breathing apparatus and the Police Explosive Ordnance Disposal [EOD] team are on their way to the airport.
Police Media Manager Dwayne Caines confirmed that two suspicious packages were found, and said that in the abundance of caution emergency services have commenced standard operational procedures. Further details are limited at this time, however we will update as able.
This is the second time this year that emergency personnel have responded to the airport following a report of a suspicious object. In January a report of an "unknown substance" was made by staff at the LF Wade Airport, and it was later revealed that the envelope that prompted the incident was penned by an anonymous person based in Hong Kong and referred to the "doomsday scenario" connected with the end of the Mayan calendar.
Update 12.14pm: A Transport Ministry spokesperson said, "The LF Wade International Airport was put on lock down this morning following the discovery of a suspicious package. Airport officials have implemented lock down procedures while the threat level is assessed."
More and more people can be seen outside the airport, with it appearing there is some form of evacuation in place. There are also traffic restrictions in place.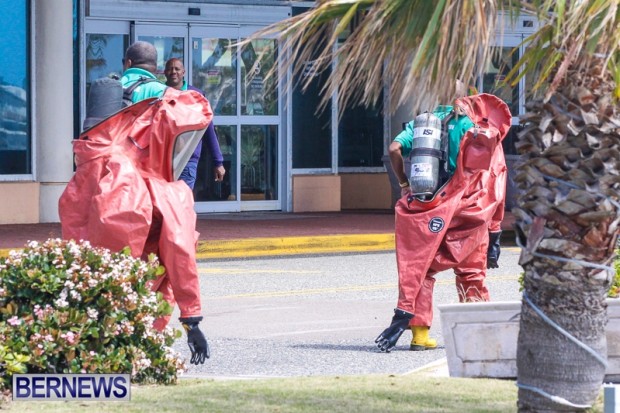 Update 12.41pm: Additional police officers have arrived. Airport General Manager Aaron Adderley can be seen out speaking with passengers explaining the situation and extending apologies for the inconvenience.
Update 12.51pm: Mr Adderley said that an "unidentified package" was discovered, and that as of now the airport has received the "okay" from the Police and Fire personnel and they are "returning to a sense of normalcy."
When asked about flights, he said that the Air Canada and Jet Blue flights, which were in the process of checking in when this occurred, may experience some delays on departure.
Standard airport operations appear to be getting back to normal. People have headed back inside the airport and emergency personnel look like they are preparing to depart.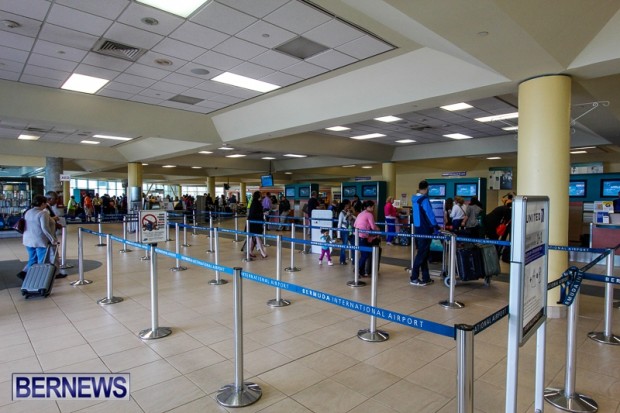 Update 1.03pm: A Transport Ministry spokesperson said, "The LF Wade International Airport was put on lock down this morning following the discovery of a suspicious package. Airport officials implemented lock down procedures while the threat level was assessed but the all clear has now been given and operations are returning to normal."
Read More About