The pomp and ceremony Bermuda is renowned for will be on full display later this month [Apr.24] when the annual Peppercorn Ceremony takes place in St. George's.
Held every year since 1816 on Kings Square in the Town of St George, the Peppercorn Ceremony involves the ceremonial payment of the "rent" of one peppercorn for the continued use of the Old State House — Bermuda's oldest building — in "free and common socage" by the Master of Lodge St. George #200, on the Roll of the Grand Lodge of Scotland.
Governor George Fergusson, in all his ceremonial finery, will inspect the band and troops of the Bermuda Regiment whilst the Master, Officers and Brethren of Lodge St. George will parade onto the square in full Masonic regalia.
Pomp and ceremony surrounds the East End's historic Peppercorn Ceremony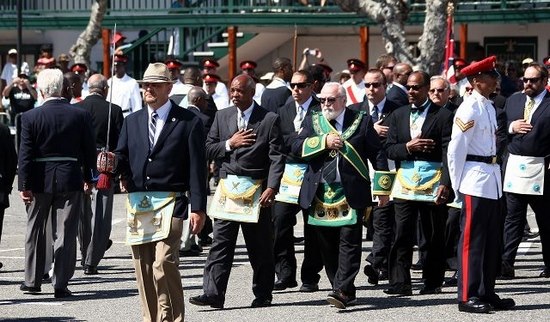 Read More About