[Updated: Simpson was sentenced to life in prison, and must serve 23 years before he is eligible for parole]
Norris Simpson arrived at the Supreme Court this morning [Apr 3] where he is scheduled to be sentenced for the murder of former social worker Ida James, who was killed in 2011.
As he has done throughout the entire legal proceedings, Simpson continued to try and shield himself from the media. During the trial he used a coat to cover his entire face each day, at his first sentencing appearance he used a notepad to shield his face, and today he had his shirt partially pulled over his head.
Simpson entering court this morning: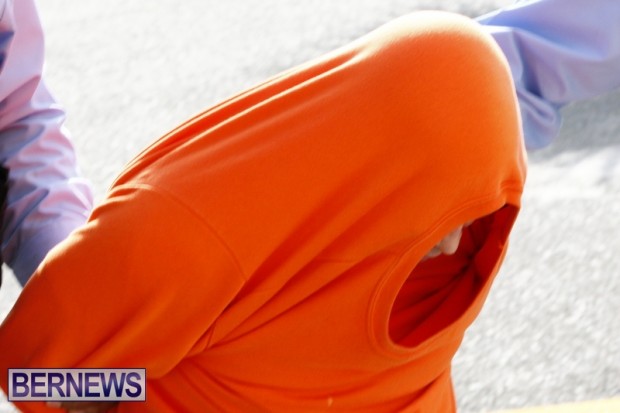 Ms James was found dead at her Berry Hill Road home in Paget in September 2011, and Simpson was arrested later that month. He had rented a home from Ms James at a North Shore property she owned and was behind on his rent.
His trial began in January 2013 in the Supreme Court, and during the trial the Court heard she was stabbed some 60 times, that Ms James DNA was found under Simpson's fingernails, and that Simpson was covered in cuts and abrasions. On February 1st 2013 Simpson was found guilty of the murder of Ida James, with the jury returning a 10-2 verdict.
Video of Simpson being lead into court this morning:
Ida James, who was 66-years-old when she was killed, has been described as one of the original pioneers of Bermuda's social work system and was a founding member of the Bermuda Social Workers Association.
She remained involved in the evolution of the social work council for over twenty-five years, and a scholarship has been launched in her memory.
Rory Field, for the Crown, is recommending life in prison, and said that Simpson has failed to show any remorse. We will update with additional information when the sentencing has been completed.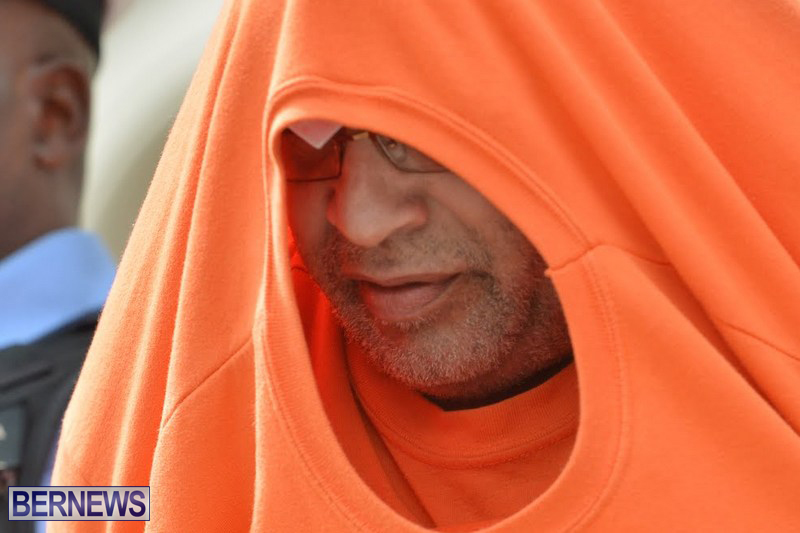 Update 12.30pm: Simpson was sentenced to life in prison, and must serve 23 years before he is eligible for parole. Before being sentenced he spent about 10 minutes reading a statement to the Court, in which he denied committing the murder, saying he was "innocent of this charge."
Update 12.51pm: Simpson continued to wear his shirt over his head when leaving the Court which appeared to have infringed on his sight, resulting in him hitting the top of his head on the prison van as he entered.
Read More About
Category: All, Court Reports, Crime, News