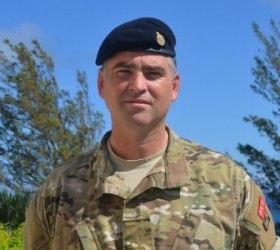 The trial of Netani Kepa, who is accused of causing the death of Major Chris Wheddon, is due to get underway today [Oct 17] in the UK, according to a report from the Oxford Mail.
Kepa, 38, is accused of causing the death by dangerous driving of Major Wheddon on the A34 near Abingdon in September last year.
The Oxford Mail reports that Kepa has admitted causing death by careless driving but denies causing death by dangerous driving, and said the trial is expected to last one or two days.
The 43-year-old served as a police officer before joining the Regiment in 1987, where he rose to the rank of Major and served as the Adjutant of the Regiment in 2004-2008 and ADC to the Governor from 2008 – 2011.
Major Wheddon was in the UK conducting training, and was on his way to his next assignment when the collision occurred.
Read More About
Category: All