Bermuda Regiment Commanding Officer Lt Col Michael Foster-Brown led from the front at the Inter-Service Games at the weekend.
Col Foster-Brown came first in the four mile road race, followed by Sergeant Major James Self in second place. The pair won the race outright and took up the same positions after weight handicap had been taken into consideration.
Pte Dominique Mayo took the honours in a bicycle time trial, while teams from the Regiment also triumphed in the relay race, the tug o' war and volleyball.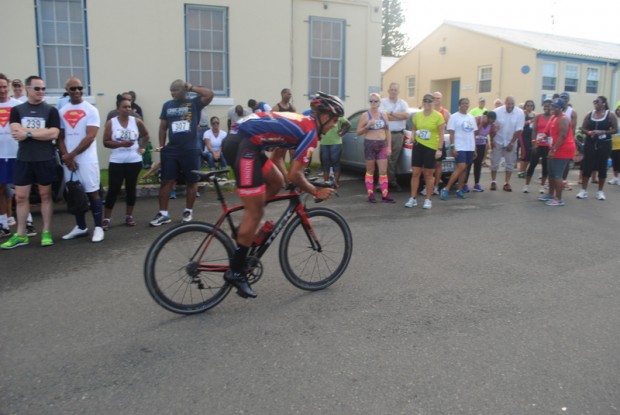 In the Flatts Road race, over six miles, Lance Corporal Mariko Iris took top spot overall, with Sergeant Curtis Grant following in second place. On weight handicap, Surgeon Major Gerhard Boonstra took the top spot, with Cpl Andrew Kirkpatrick in second place, followed by Sgt Grant.
Col Foster-Brown said: "The Regiment prides itself on a high standard of physical fitness and helping our soldiers to achieve what they never thought they could.
"Getting and keeping fit is something all our soldiers benefit from and it leads to healthier citizens as well as better soldiers.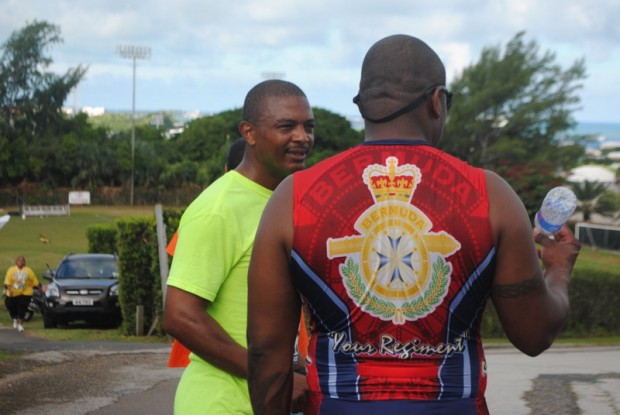 "I am proud of what our soldiers achieved over the games, individually and in teams – they are all a credit to the Regiment and to its training."
The Regiment also notched up a series of podium places, with Pte Orville Hill taking second place in the two mile Barker's Hill run and Cpl Michael Williams taking third on overall times.
Cpl Williams said: "The Regiment did really well – it's a great way to keep fit and there's a lot of team building.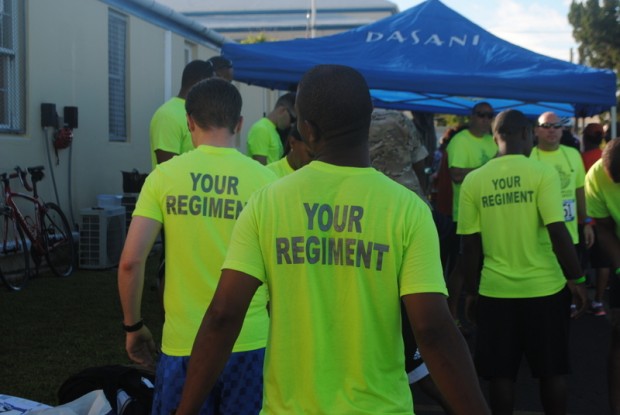 "It was my first time competing and I really enjoyed it. It's also good to take part in sports with the police and other services because we work very closely with them and it all helps to create bonds."
Colour Sergeant Harry Hunt notched up a second place in the same race on weight handicap and Lance Corporal Aishah Jordan took a second spot on the podium in the women's 75 metre race.
The games, held last Friday, involved competitors from the Regiment, police, Customs and the Bermuda Fire Service.
Read More About