BELCO is asking for the public's consideration and assistance in ensuring that streetlight and utility poles are kept in safe condition in a note issued that warns people of the illegality and safety hazards of posting signs on poles.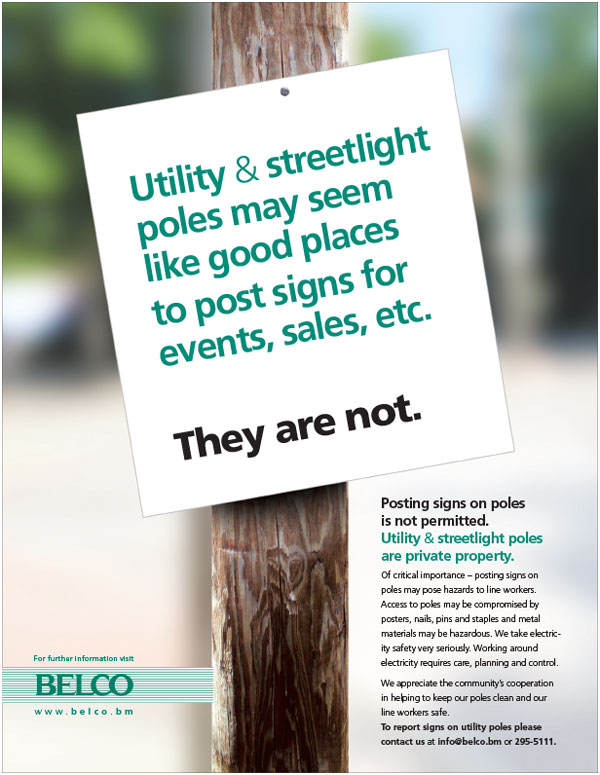 In a public notice, BELCO announced that, "posting signs on poles is not permitted. Utility and streetlight poles are private property.
"Of critical importance – posting signs on poles may pose hazards to line workers. Access to poles may be compromised by posters, nails, pins and staples and metal materials may be hazardous.
"We take electricity safety very seriously. Working around electricity requires care, planning and control."
BELCO is asking those who see signs posted on utility or streetlight poles to report the location to the company at info@belco.bm or 295-5111.
Read More About
Category: All, Environment