Hundreds of Berkeley students marched from Berkeley Institute to St Theresa's Cathedral on Cedar Avenue today [Nov 8] as Dr Clifford Maxwell was laid to rest.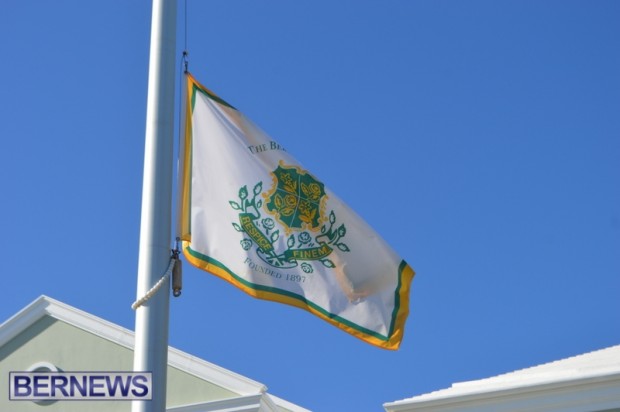 Before leaving Berkeley, the students had a short lesson on Dr Maxwell and his place in the history of Berkeley Institute and Bermuda. At St Theresa's, some of them they formed a Guard of Honour as Dr Maxwell's coffin was carried into and out of the Cathedral.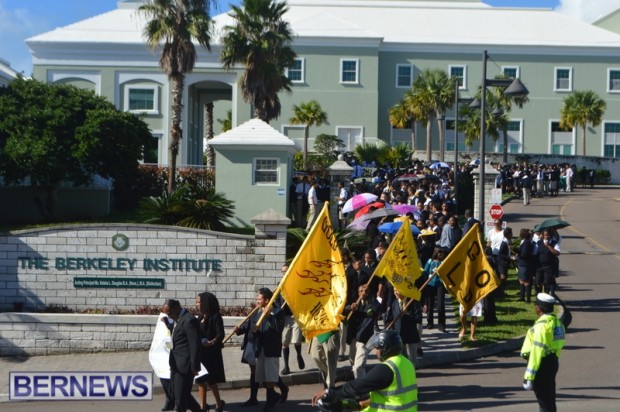 During the service, the Berkeley Choir performed "Wind Beneath My Wings", "Alleluia, Sing to Jesus", and "Be Not Afraid", and "I Am The Bread of Life".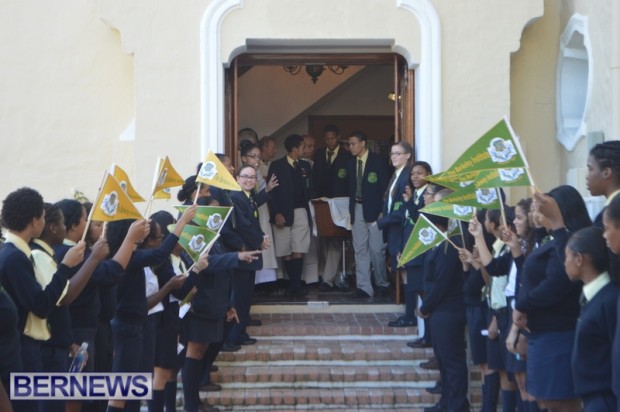 Coming out of the Cathedral, and passing back through the Berkeley Guard of Honour, Dr Maxwell's coffin was carried by eight Berkeley prefects. They were Nicoy Anglin, Jordan Lawrence, Aaron Lindsay, Marcus O'Leary Christopher, Rashaun Robinson, Ryan Robinson, Tevin Smith, and Jah-Kaya Stewart.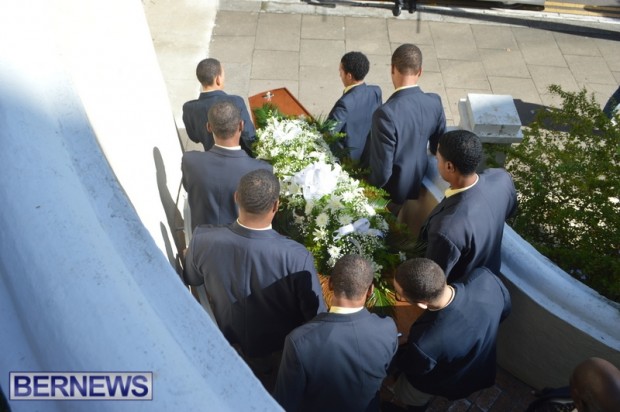 The cortege left for the interment at the Roberts Avenue cemetery. As the cortege left, it passed along Cedar Avenue which was lined, on both sides, by the remaining  Berkeley students.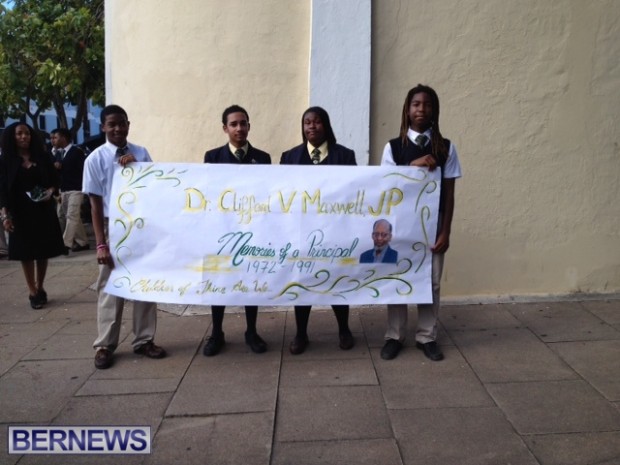 At the gravesite, Shine Hayward played and the Berkeley Choir again sang the first verse of the Berkeley school song. Surviving members of the Progressive Group were present, as were members of the Berkeley Educational Society.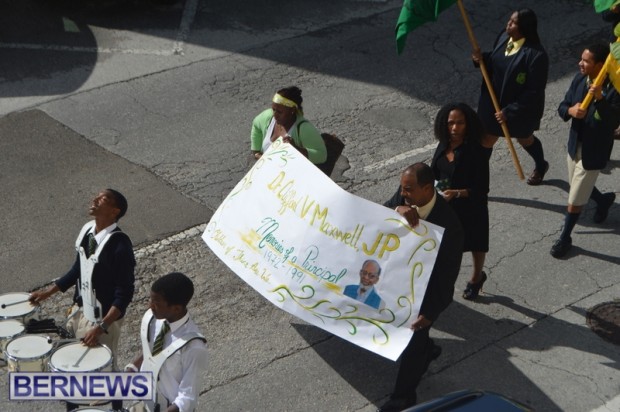 Dr Maxwell, who ended his career in education as the Principal at Berkeley Institute, was a math whiz who started out as a maths teacher at the Bermuda Technical Institute.
In addition to his work in education, Dr Maxwell was a member of the Progressive Group, which was instrumental in ending the legal discrimination against black Bermudians.
Read More About