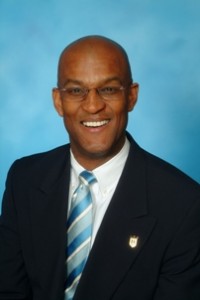 CADA applauded some of the Government's proposed changes to the Liquor License Act 1974 that were included in the recent Throne Speech.
CADA's Anthony Santucci [pictured] stated, "Making ID carding mandatory in Bars and Night clubs is a good first step.
"CADA still calls for Mandatory ID carding related to the sale of all alcoholic beverages in our community, as stated clearly in our 2008 Legislative report.
"Carding only in Nightclubs and Bars will still leave a majority of the premises and events that sell alcohol able to sell without having to check ID's.
"On another note, it is clear from the most recent survey of our young people that they are first introduced to alcohol, in the home. So we are clearly disappointed that there was no mention of 'Social Hosting Laws'
"As it relates to the extension of the sale of alcohol hours, we once again call for the establishment of an "ABC" an Alcohol Bureau of Control."
Mr. Santucci concluded "If we are to change Bermuda's relationship with alcohol, we encourage the government to be bold and follow CADA's 2008 Legislative committee recommendations which can be viewed at our website.
"And of course we take this opportunity to remind the drinking public that there are alternatives to drinking and driving. Those who intend to drink should put a plan in place before they leave home – ABCD, Always use Bus, Cab or Designated Driver."
Read More About
Category: All