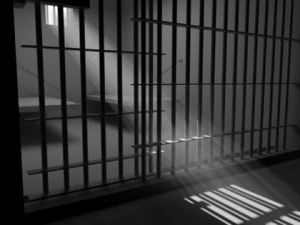 A 25-year-old woman and 49-year-old man were jailed yesterday [Nov 18] for their part in conspiracy to import over $750,000 worth of heroin.
Ms Shakeda Davis, the mother of a young child, was sentenced to five years for the heroin conspiracy importation charges.
She was also sentenced to a total of three years for possessing cannabis and cannabis resin in an Increased Penalty Zone, however these sentences will run concurrently with the five year sentence, making the actual sentence a total of five years.
Davis's accomplice, Winston Burgess, received a four and a half year sentence for being involved in the conspiracy to import the heroin.
The sentences were handed down by Supreme Court Justice Charles-Etta Simmons. The Justice took into account that the pair had pleaded guilty and that Burgess was the collector while Davis was the organizer.
During the sentencing hearing, Justice Simmons noticed that a man in the public gallery was interacting with Burgess who was in the glassed enclosed prisoner's section. She noted that he was showing his Blackberry to Burgess and she ordered him to leave the Court. The man quickly got up and scurried for the door.
The Justice made a quick enquiry and learned that he was Burgess's relative. Just before the man went through the Court exit door, she stopped him, and told him that in light of his relationship with Burgess, she would allow him to remain; but that he must abide by the rules. The man returned but sat far away from Mr Burgess.
The total amount of heroin and cannabis involved was 154.2 grams of heroin and 17.1 grams of cannabis.
Read More About
Category: All, Court Reports, Crime, News