[Updated] The Bermuda Fire Service attended a Cameron Close property in Smith's at approximately 4.30pm yesterday afternoon [Dec 10] to a report of a dryer on fire at a residence.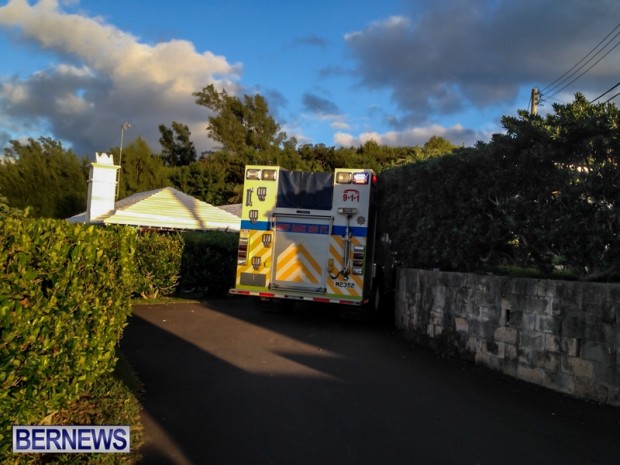 Upon arrival the fire had been extinguished and fire personnel assisted in removing the appliance from the building. One fire appliance with approximately five personnel attended the scene. There was little apparent sign of damage to house but the smell of smoke permeated the immediate area.
Update 4.21pm: Fire Service spokesperson Lieutenant Leonard Davis said, "At approximately 4:25 pm on Tuesday December 10th, the Bermuda Fire and Rescue Service responded to a report of a dryer on fire at Cameron Close, Smith's. The fire crews arrived on scene at approximately 4:34pm.
"The fire was extinguished prior to the Fire Service arrival by a caring member of the public. On behalf of the Bermuda Fire and Rescue Service, I would like to thank Mr. Michael Terceira for coming to the aid of the family.
"As a direct result of Mr. Terceira's proper use of a fire extinguisher, the potential of the fire increasing was eliminated. The cause of the fire was a result of ignition of lint in the lint tray.
"Anyone interested in taking a Fire Extinguisher Training Course is encouraged to contact us at 292-5555."
Read More About
Category: Accidents and fires, All