[Updating] Grape Bay Beach is not looking — or smelling — its most attractive today [Apr 15] with small greyish lumps scattered over the Paget beach.
They did not have the most pleasant smell, and while we were on the beach an area resident came up to us and said it was "disgusting" to have to deal with.
The conditions at Grape Bay follow the "Security Message" entitled "Contaminated Beaches" citing the "ongoing dumping of raw sewage off Bermuda's south coast," issued by the U.S. Consulate on March 31st.
The advisory from the U.S. Consulate added that "In 2013, as many as five of the beaches were described as 'unfit for recreational use' on different occasions based on water samples."
Following the advisory, the Ministry of Health & Environment said they wish to "strongly reassure residents and visitors that our beaches are safe for swimming and recreational use," and also said they carry out extensive water sampling twice weekly.
Speaking earlier this month, Health & Environment Minister Trevor Moniz said, "We also will alert the public if 'greaseballs' appear on the beach.
"Greaseballs manifest as small [marble sized] balls of grey grease mixed with sand deposited at the high tide mark on Paget beaches. However I must stress that the presence of greaseballs does not necessarily mean the water is contaminated.
"The Department of Health will have greaseballs safely removed from the shoreline as soon as they are reported. If members of the public spot greaseballs we ask that they contact Environmental Health at: 278-5333. The Government cannot work in isolation. We also need the public's assistance."
We have asked the Ministry of Health & Environment for comment and will update as able.
Update 3.09pm: The Government will hold a press conference later today where they are expected to address this issue, we will update as able.
Update 4.06pm: The press conference is underway. Those present include Minister of Health & Environment Trevor Moniz, Minister of Public Works Patricia Gordon-Pamplin, Bermuda Tourism Authority CEO Bill Hanbury, Minister Wayne Scott and Mayor of Hamilton Graeme Outerbridge.
Minister Moniz is speaking, he called them "greaseballs", and said they started washing ashore yesterday.
Update 4.13pm: Mr Hanbury was asked would be go swimming on Grape Bay right now, and he said yes, he would. Minister Moniz said the water samples are clear, and the "greaseballs" are another issue.
Update 4.19pm: The press conference just ended. We will have the statements and video up shortly.
Update 5.37pm: The full video/statement from the press conference is posted here.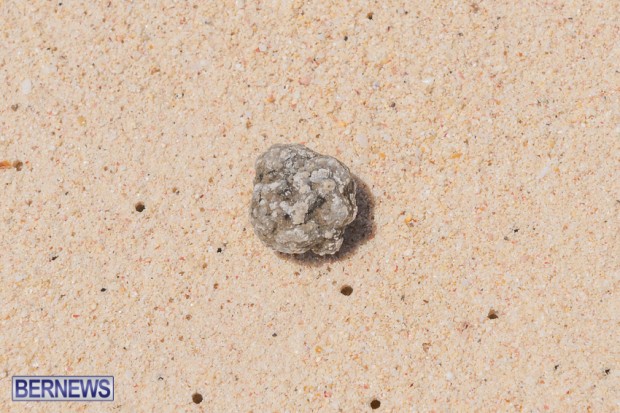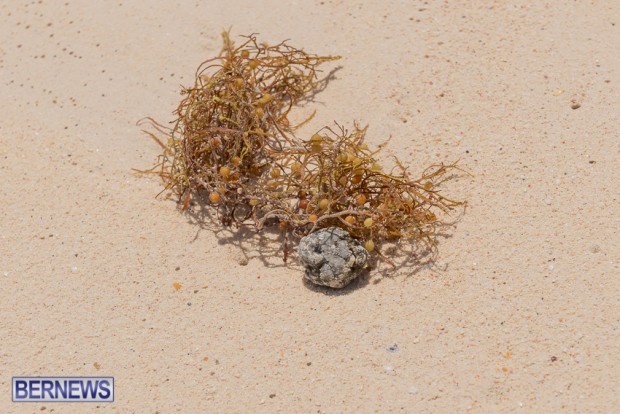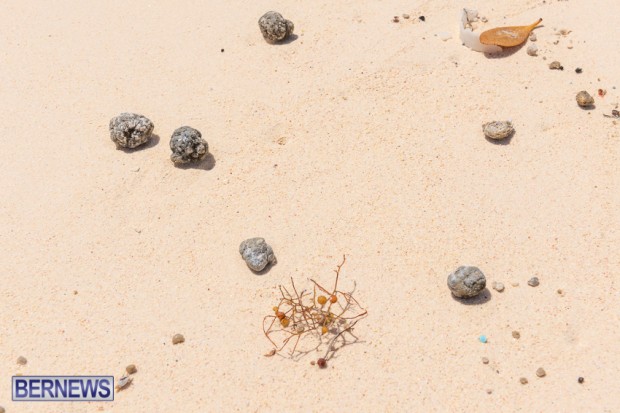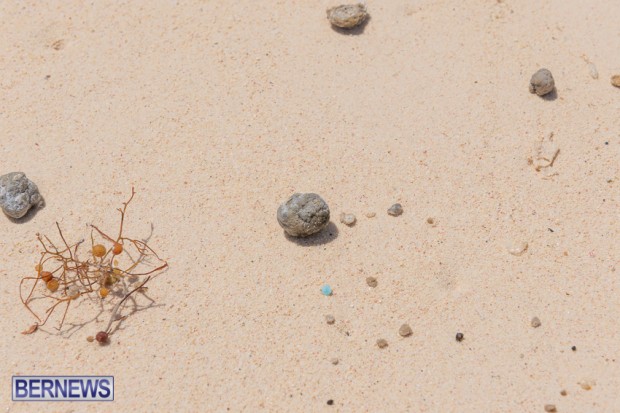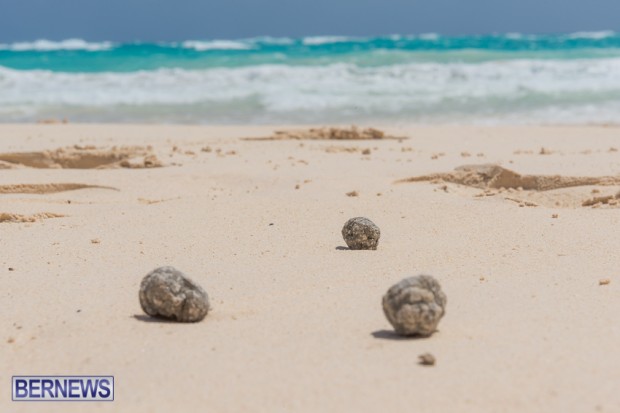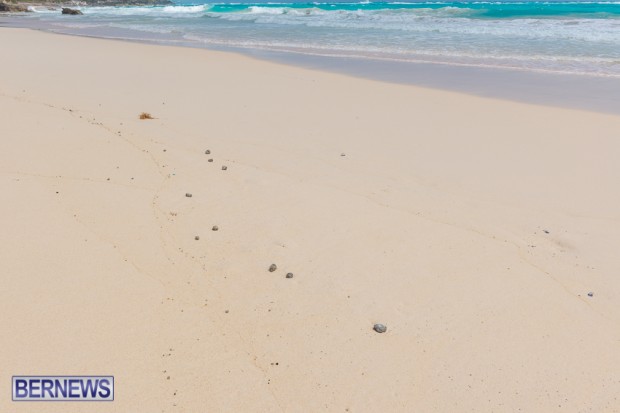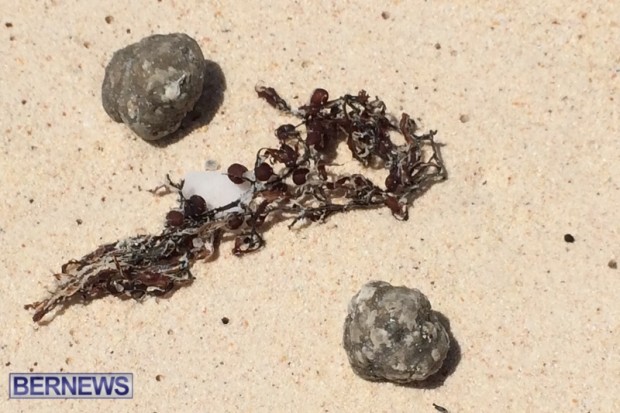 Read More About
Category: All, Environment, Environment, News, Photos