Rainbow Alliance of Bermuda, in collaboration with the Centre for Justice, the Human Rights Commission, Kinsfolk Bermuda, and Two Words and a Comma, announced Bermuda's participation in WorldPride 2014 in Toronto, Ontario, Canada, from June 20-29, culminating in the Annual Pride Parade on Sunday, June 29th, 2014.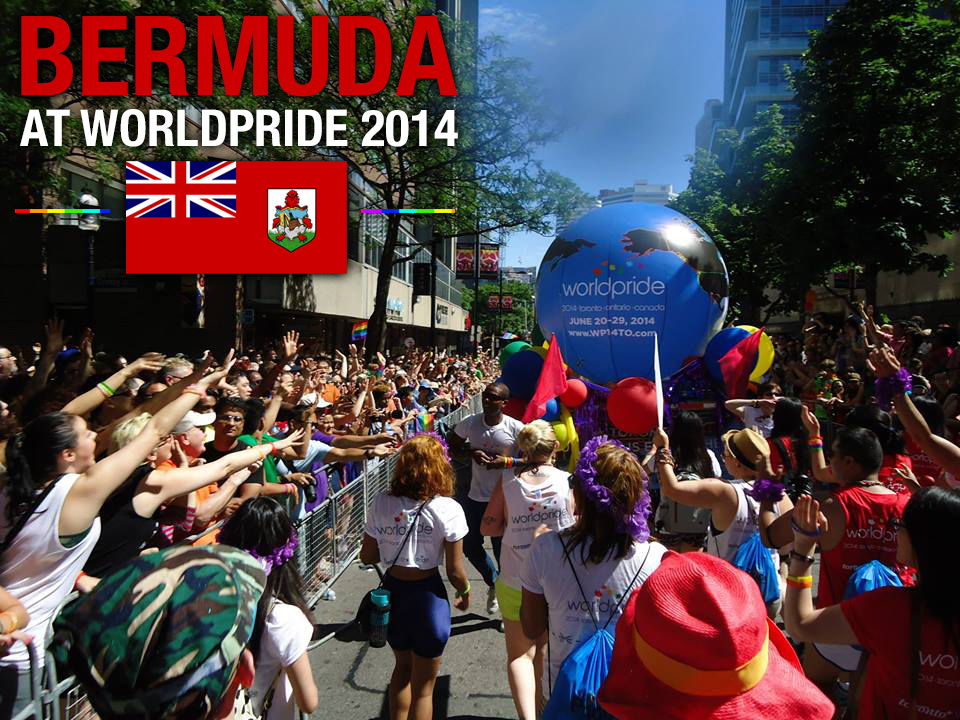 Pride events take place worldwide, celebrating the 1969 Stonewall Riots in New York City's Greenwich Village, which marked the beginning of the modern gay liberation movement that has transformed the oppression of LGBTQ [Lesbian, Gay, Bisexual, Transgender, Queer] communities into pride.
The WorldPride movement began as a way to connect global Pride events, and provide a platform and space for them to come together at one time. WorldPride 2014 Toronto is shaping up to be one of the biggest international events of our times. Bermuda was previously represented during WorldPride in London 2012.
Bermuda contingent in the 2012 WorldPride event in London: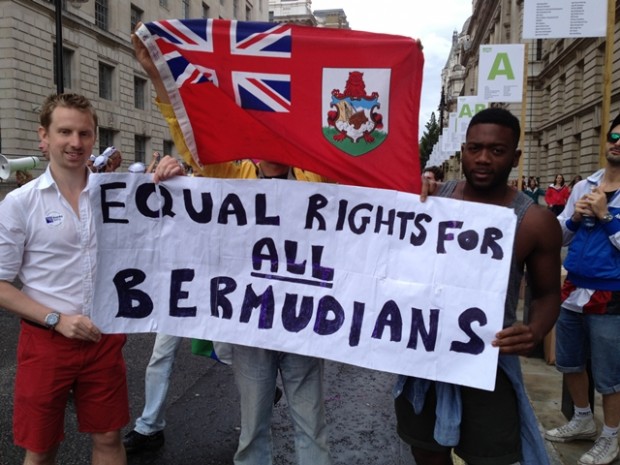 A statement from the Rainbow Alliance said, "The Bermuda LGBTQ community has much to celebrate, including the long-awaited passing of the Human Rights Act amendment in June 2013. Unfortunately, however, this amendment falls short when it comes to protection with regard to discrimination on the grounds of gender identity and gender expression.
"The Human Rights Act also fails to provide legislation necessary for protection against hate crimes. It is obvious that, while Bermuda has taken a large step forward in protecting its citizens, there are still heterosexist, homophobic, and transphobic attitudes towards our LGBTQ communities. Rainbow Alliance of Bermuda is committed to seeking safer spaces for the LGBTQ communities in Bermuda and advocating for further legislative protection."
A spokesperson from Two Words and a Comma remarks, "Many Bermudians now call Canada their home, where same-gender marriage is recognized. We'd love for them to come home one day to a Bermuda that recognizes their love and commitment currently reserved only for heterosexual couples. In the interim, we are excited that we'll be joined in Toronto by other Bermudians."
"The WorldPride 2014 Toronto celebrations take place June 20-29. The WorldPride parade on June 29 departs from the corner of Church and Bloor heading to Dundas Square. Toronto's LGBTQ communities will be joined by international delegations who will dance to celebrate victories, march to honour losses, and rise up to keep moving forward.
"Any supporters of Bermuda's LGBTQ communities who would like to join us in Toronto on June 29th, please contact info@rainbowbermuda.org."
For more information on the Rainbow Alliance of Bermuda, please visit their website, and for more information on WorldPride, please visit here.
Read More About