The St. George's Foundation will be hosting two special events at their World Heritage Centre on Saturday, June 21, including a celebration of the summer solstice and the opening of an exhibit of works by artist Wynne Colley.
The Olde Towne Market will also be open along Water Street from 2.00pm through 6.00pm.
The first event, a Summer Solstice Bazaar, will be held from 2.00pm through 6.00pm, with the art exhibit, dubbed "Bermuda and the Historic Triangle," set to open from 5.00pm through 7.00pm.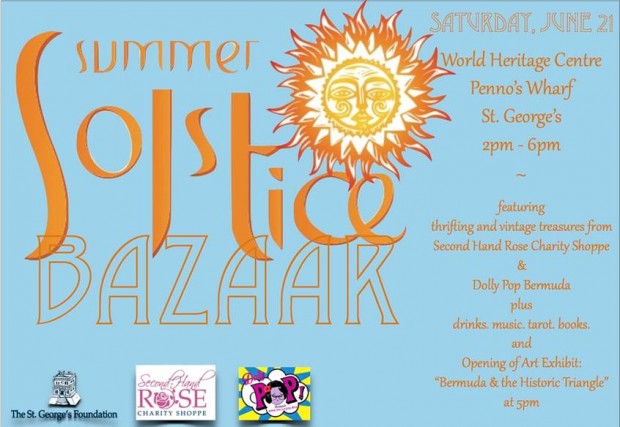 Development Director Kristin White said, "The World Heritage Centre [WHC] will be a hub of activity tomorrow. Our Second Hand Rose Charity Shoppe gets many gracious donations of beautiful housewares. We have quite a bit of stock and so decided to host a fundraising bazaar.
"The courtyard at WHC will be turned into a great shopping market of plates, frames, vases, baskets, and more. Other vendors will be there as well, including Dolly Pop Vintage Boutiqu, local artists and crafters, and a tarot reader. There will be music, beverages, and a fun atmosphere."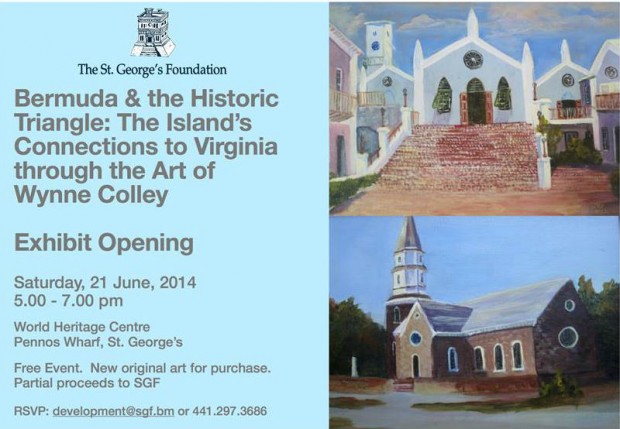 "At 5.00pm, we will host the opening of our new art exhibit "Bermuda and the Historic Triangle." This exhibit features the art of Wynne Colley and explores our island's connections to Virginia."
Executive Director, Dr. Charlotte Andrews said, "The connections between Bermuda and Virginia spans from the early days of the two British colonies to becoming the cultural tourism destinations the UNESCO World Heritage Site and the 'Historic Triangle' are today.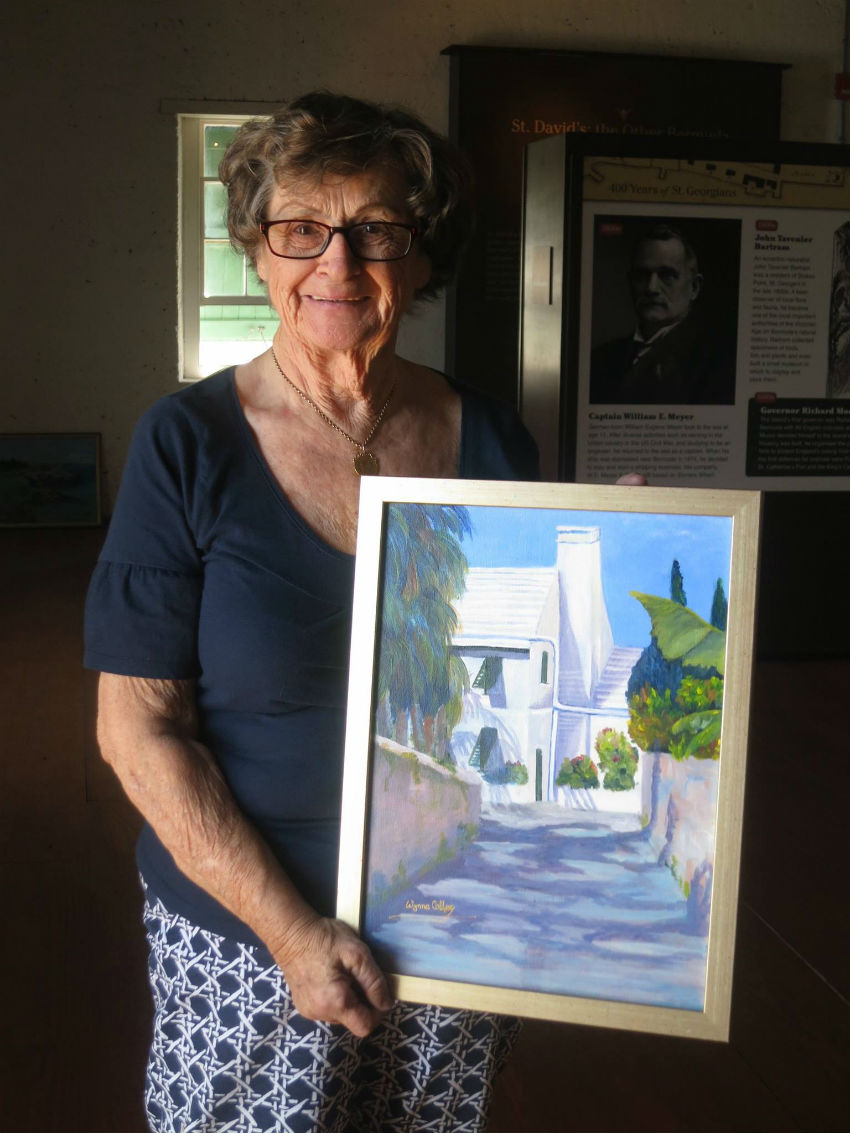 "Jamestown, Colonial Williamsburg, and Yorktown have special links with St. George's and the island's wider east end. This special exhibition of original artwork by Wynne Colley showcases the heritage linking our places and people over more than 400 years."
A spokesperson said, "Wynne Colley's keen interest in the history of Bermuda and Virginia is influenced by her family. Wynne's husband Hywel grew up on Shinbone Alley and Cut Road, St. George's. The Colleys became very familiar with Virginia's 'Historic Triangle' over the 23 years they lived in Richmond."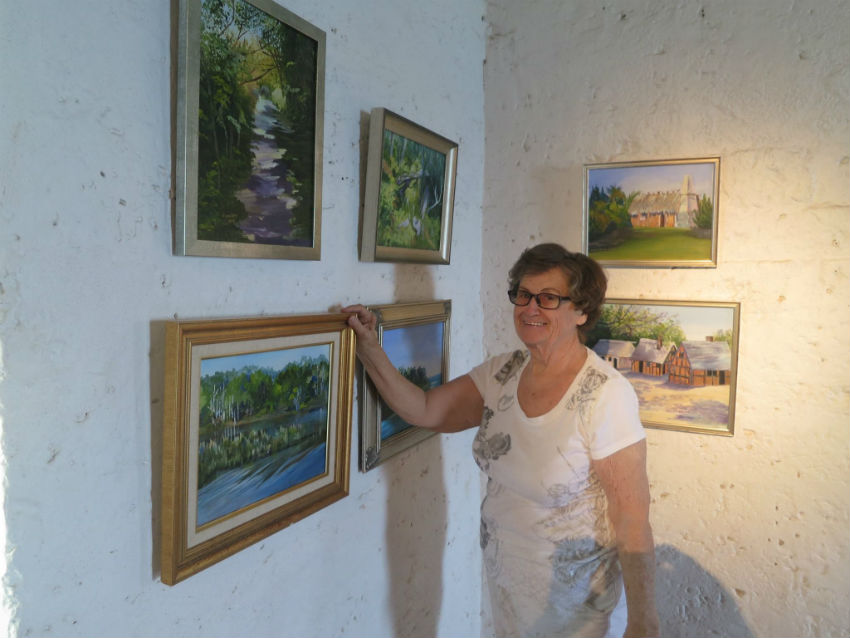 "After the couple raised their four children and returned to the island, Wynne resumed painting. She studied Art and Art History at Bermuda College and continues to train with Emma Ingham-Dunouk in Bermuda and with Susan Stuller in Richmond. Wynne's impressionist-style work regularly features in Bermuda and Richmond galleries, and graces private homes in the US, UK, Canada, and Bermuda."
Ms. White added, "All of Wynne's paintings are for sale, and she is generously donating half of all proceeds to the St. George's Foundation. So we are inviting everyone to celebrate the summer solstice with a day of shopping in the 'olde towne' for a great cause."
Read More About
Category: All, Entertainment