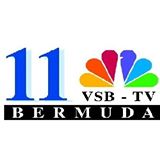 [Updated] Saying they "cannot continue to operate with continued losses," DeFontes will cease to broadcast VSB Channel 11 effective August 31, 2014.
The decision will leave result in three full-time staff, and eight part-time workers, all Bermudian, losing their jobs.
A statement from the company said, "After considerable thought and a full review of its operation, DeFontes Broadcasting Co. [Television] Ltd. announces that it will cease to broadcast VSB Channel 11 effective August 31, 2014 until further notice.
"This decision by Management was not made lightly. In spite of their best efforts, advertising revenues continue to decline and there is little reason to anticipate that the current economic situation will be improving substantially in the near future. The station cannot continue to operate with continued losses, which losses to date have been subsidized by Mr. Kenneth DeFontes personally.
"While it is not the intention that the shut down be permanent, it will enable the operation to be re-evaluated and reorganized in an effort to minimize losses and find innovative ways to enhance content, productivity and control spiraling costs, while offering advertisers value for dollars spent.
"In addition, updated technology is needed to bring the station to the expected standards of todays' viewers, which will be a very costly venture for a business that is already showing losses.
"It is the hope of Management that the Group will be able to partner with or sell to investors who have the vision and foresight to see that Television Broadcasting with local news and programming is much needed in Bermuda; in part to strike a balance in fact gathering, reporting and viewer choice. In that way VSB Channel 11 will be able to return stronger, enhanced and with better content in the future.
"Over the past several years the staff have worked hard on a daily basis to provide television news and services, despite cost cuts and difficulties with equipment, Management is most grateful for their hard work and dedication and for a job well done, under stressful conditions at times.
"It is Management's deepest regret that 3 full time and 8 part time Bermudians will be displaced by this decision, but there was no other choice other than to suspend operations until viable alternatives are explored at this time."
This follows after the closure of the Bermuda Sun, which ceased publication after 50 years, and printed their final issue on Wednesday, July 30.
Update 1.33pm: DeFontes Broadcasting Company's radio stations [such as Mix 106 and 1450 Gold] will continue to function as normal, and the company also hopes to add new radio programming.
Read More About