Earlier today [Sept. 19], the Premier and Minister of National Security, Michael Dunkley spent the morning visiting with some of the businesses in the North East Hamilton Economic Empowerment Zone [NEHEEZ].
The Premier was joined by the Minister of Home Affairs Michael Fahy, Senator Jeff Baron, the Executive Director of the Bermuda Economic Development Corporation [BEDC] Erica Smith and the Chair of the BEDC Nick Kempe.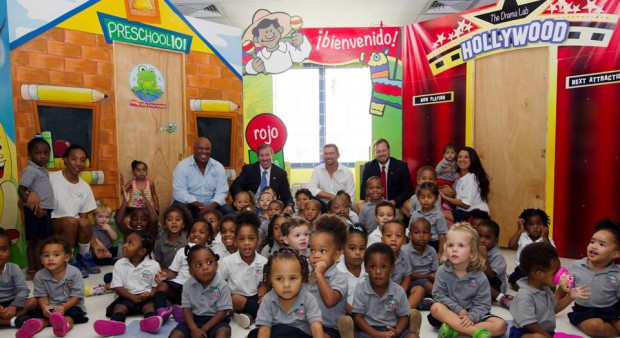 "The Premier's visit is a follow on from, and similar to one he made earlier this summer to St. George's. The aim of the visit was so that the Premier can engage with retailers in the area and hear first hand from them about how business is faring," a spokesperson said.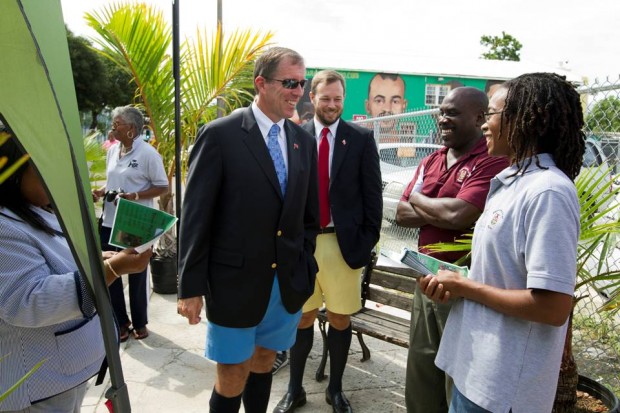 Some of the locations visited today included, Building Blocks Academy, Jamaican Grill, The Money Shop, the Spinning Wheel, Digicel and Emmanuel Baptist Church. Some of the highlights of today's visit included the Building Blocks Academy students performing a special dance for the Premier, lunch at Jamaican Grill, a tour of the Spinning Wheel complex, and the Premier being formally introduced to Digicel's new CEO.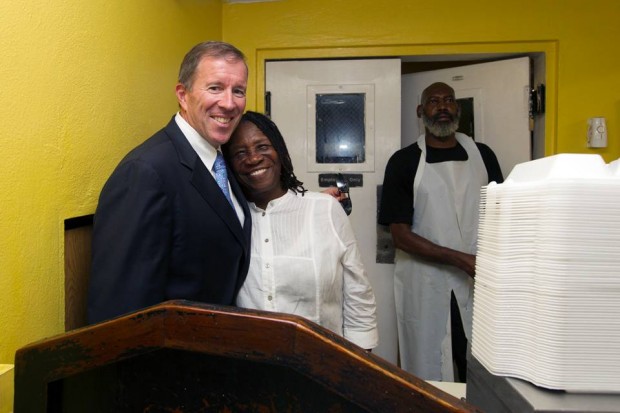 The Premier said, "Any time I have an opportunity to get out and speak to people directly, I take it. Today I felt it important to visit with a few of the retailers and residents in the EEZ and express the Government's support for the area. From a business standpoint, it was good to hear about some of the initiatives that a few of them have planned in terms of expanding their goods and services.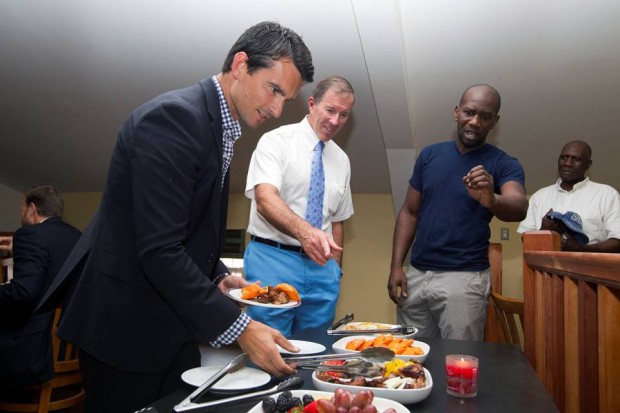 "While progress is being made, we are also very aware that these are still difficult times. And for the Government to provide the leadership that people expect, we must stay engaged with the people and listen directly to their concerns and suggestions," added the Premier.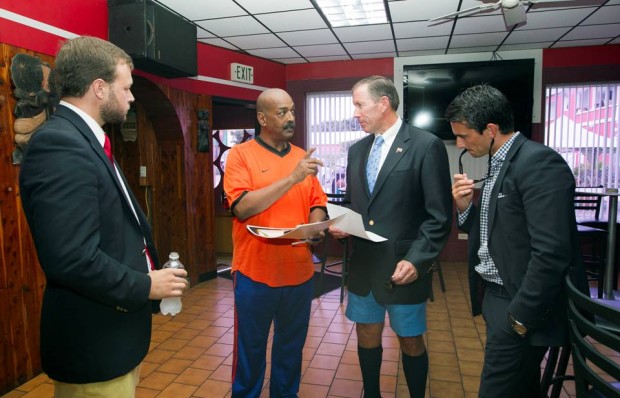 Premier Dunkley continued, "The individuals I spoke to were very frank and candid with their sentiments, and I undertook to look into the issues raised to see where Government could assist.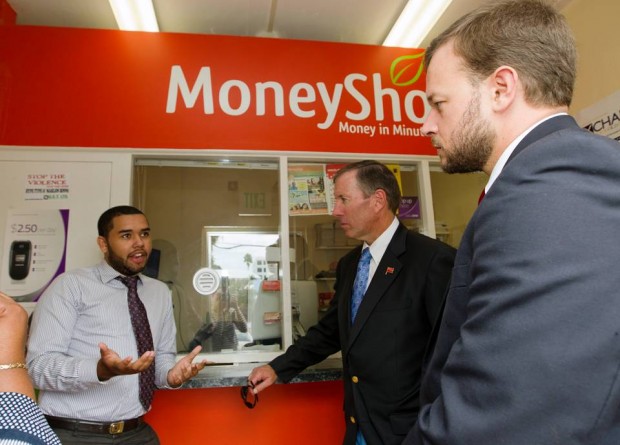 "I think it's also important to point out that the BEDC, under the leadership of Ms. Erica Smith, has proven to be an invaluable resource to the retailers in the EEZ, in terms of providing technical advice, and granting loans or other forms of financial assistance to assist in establishing, carrying on or expanding businesses and entities within EEZ," added the Premier.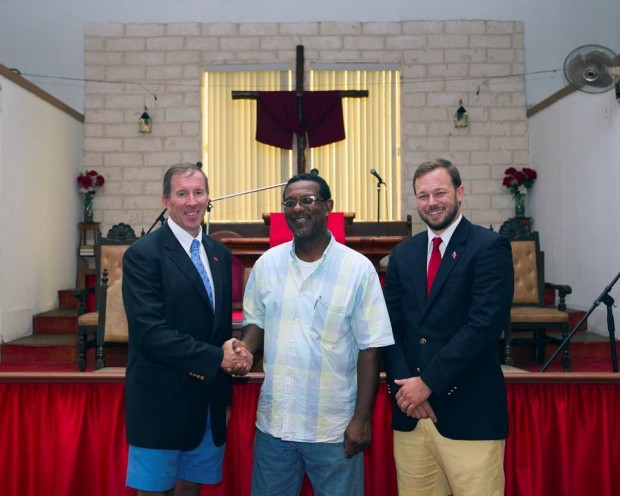 Premier Dunkley concluded, "The NEHEEZ is a thriving area, steeped in culture and heritage and this Government is keen to ensure that our entrepreneurs in this area are supported. And in keeping with the mandate of the BEDC, we believe that the maintenance of a strong and vibrant small business sector is critical for a successful economy in any country.
"This sector is a significant employer of Bermuda's population and a primary driver of innovation and creativity in the provision of goods and services. Therefore for Bermuda to maintain its position as an innovative and successful business jurisdiction, it is vital for the Island's economy for businesses in all of our EEZs to be supported and cultivated."
Read More About