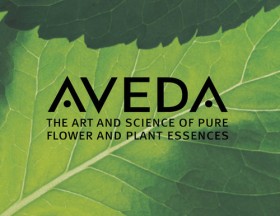 The Tai Home Spa on Laffan Street has recently introduced Aveda Skin Care as its primary skin care line.
Based on the 5,000-year-old Indian healing tradition of Ayurveda, Aveda's Elemental Nature products primarily use natural materials to restore balance and the skin's beauty.
Aveda products are currently used and sold in more than 8,000 spas and salons worldwide.
"We chose Aveda as our skin care line not only because it has a proven record of excellence, but because of the company's commitment to looking after the earth and creating sustainable products using fair trade," explained owner Juan Smith.
"This connected with our own approach at Tai Home Spa and our goal of restoring a sense of balance to our clients' lives in a haven and peace and rest, just steps away from the bustle of work and Hamilton.
"It would make no sense to do this and then to offer heavily engineered and petro-chemical based products. You do have to be the change you promise."
In a statement, Spa said, "Aveda's roots in Ayurveda means that the company believes that treating the whole person leads to greater balance and well-being, "so we consider the effects of our products not only on hair or skin, but on body, mind and emotion".
"And Aveda's Green Ingredient promises means that it strives to increase its use of naturally derived ingredients, for example those in which more than 50 percent of the molecule comes from a plant, non-petroleum mineral, or other natural source, like water.
"Today, more than 90 percent of Aveda's essential oils and 89 percent of its raw herbal ingredients are certified organic.
"Tai Home Spa determines the best skin treatments for its clients based on their skin concerns, for example whether they need to add moisture or to increase radiance, and their skin types – whether the client's skin is dry, oily, sensitive or normal.
"The Spa then offers a range of treatments, including Green Science Facials, Botanical Skin Resurfacing Facials, its trademarked Enbrightment Discoloration Treatment along with its classic peels and facials using Aveda products."
Speaking on the 90-minute facial and Back Experience,  spa manager Bhola Bhattarai, said: "If you wish to treat yourself or a loved one to 90 minutes of pure pampering this is the perfect treatment."
"The process begins with a de-stressing back massage using your personal selected oil from a wide selection of aromatherapy oils to help relax you.
"Once relaxed, we will then turn you over to enjoy a facial using the Aveda brand skin products. For those wishing to have the ultimate cleansing facial, extraction is included to remove impurities, white heads and blackheads," Bhattarai added.
As part of its introduction of Aveda, Tai Home Spa guests can enjoy a 15 percent discount on Aveda facial through the end of October. The promotional code is TAIVEDA.
Tai Home Spa is located on 14 Laffan Street, Hamilton. Their website is www.taihomespa.bm, and clients can also call 297-2347 or email info@taihomespa.bm to make reservations or to get more information.
Read More About
Category: All, Entertainment, Style & Beauty