[Updated] Around 100 Bermuda Regiment soldiers were today [Oct 12] called up for action to help clear up after Tropical Storm Fay hit the Island.
And five specially-trained and equipped Immediate Response Teams [IRT] were ready to pitch in and help clear roads and assist other agencies as required.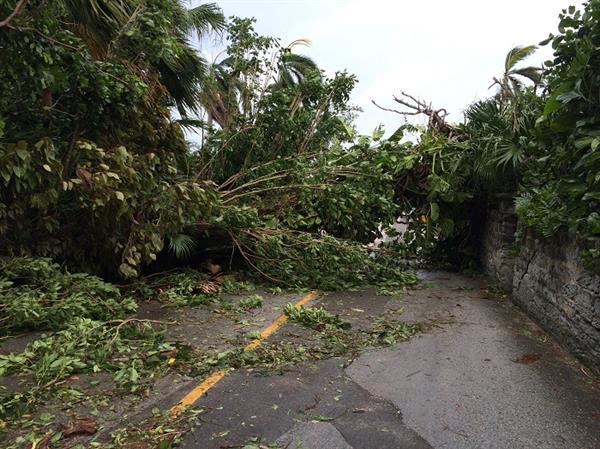 Regiment Commanding Officer Lt Col Michael Foster-Brown said: "We're standing by to support in any we can. We have a group of extremely well-trained people who are very useful in a crisis."
The Regiment IRT teams – one of which is already deployed to the east end of the Island in case the Causeway is closed – include skilled chainsaw operators, members of Guns and Assault Pioneers, the Regiment's engineers, medics and signallers.
They were asked to help after the storm – which packed winds of up to 155mph on high ground – damaged buildings, blew over trees and blocked roads.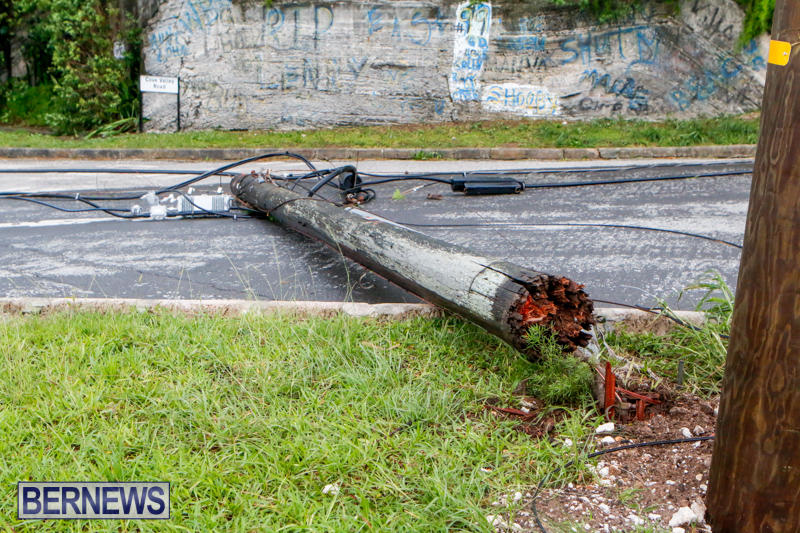 Col Foster-Brown said that assistance in the wake of hurricanes and other natural disasters was a major part of the Regiment's training, which also includes public order support to the police, on land and at sea.
The Regiment swung into action after a meeting of Government's Emergency Measures Organisation [EMO] earlier today.
Col Foster-Brown said: "Some still question the value of the Regiment – but it's at times like this we prove we're actually invaluable."
For ongoing updates on the post-storm aftermath, please see our live blog here.
Update 9.20pm: The Bermuda Regiment issued the following embodiment advisory for all personnel from the following companies. Regiment personnel will be embodied with effect from 7.15 am Monday Oct. 13th:‎
1. All Full Time Staff [Government House and Cabinet Staff report to work as normal]
2. A Company
3. Sp Company
4. QM Company
5. JNCO Cadre
All personnel are to report to Company Offices at Warwick Camp by 7.15 am tomorrow morning. Personnel should also contact their chain of command for further details.‎
Read More About