On October 14, senior European Commission [EC] leaders held an electronic signature ceremony for the new eIDAS Regulation, underlining the commitment of EU institutions and national governments to "go digital" for the benefit of European citizens and businesses.
Using a Qualified digital certificate issued by QuoVadis, MEP Marita Ulvskog digitally signed the Regulation on behalf of the European Parliament. Antonello Giacomelli, the Italian Undersecretary for Telecommunications, also signed the Regulation on behalf of the Italian Presidency of the Council.
At the same ceremony, the EC Vice President in charge of the Digital Agenda, Neelie Kroes, digitally signed a letter to incoming President-elect Jean-Claude Juncker encouraging the EC and other European institutions to vigorously adopt e-invoices, e-procurement, and e-signatures.
Member of European Parliament Marita Ulvskog digitally signs the eIDAS Regulation on behalf of the European Parliament using a Qualified digital certificate issued by QuoVadis.   [Image courtesy of European Commission Audiovisual Services.]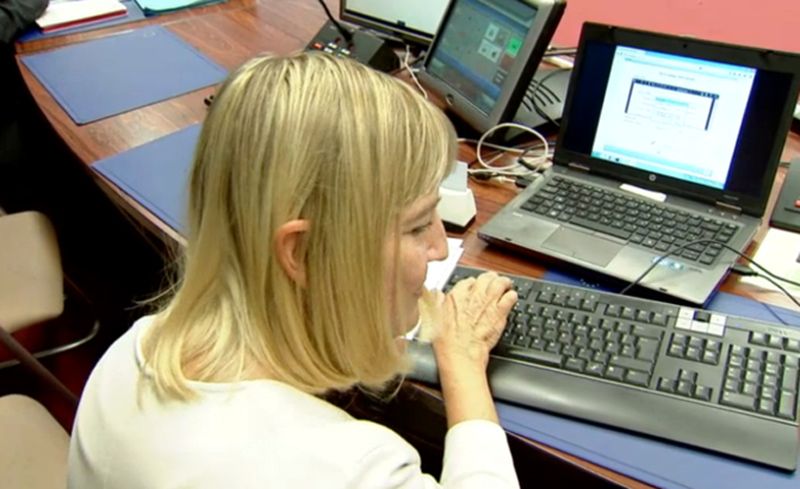 eIDAS [EU Regulation N°910/2014] was adopted by the European legislators in July, 2014. The goal of eIDAS is to provide a predictable regulatory environment for electronic Identification [eID] and electronic Trust Services [eTS] to facilitate secure cross-border electronic transactions between businesses, citizens, and public authorities.
In effect, eIDAS updates Europe's ground breaking 1999 e-Signature Directive [Directive 1999/93/EC] to promote cross-border interoperability and to include new technologies [such as mobile or cloud signing].
"We are excited that a QuoVadis digital certificate was used to sign eIDAS, a regulation that will shape the development of European electronic transactions for years to come," said Stephen Davidson, QuoVadis head of marketing. "This signing shows that the public sector drives progress both by creating an enabling regulatory environment and by adopting compliant processes itself."
QuoVadis operates as an accredited Trust Service Provider in multiple European Countries providing Qualified digital certificates as well as digital signature solutions. Originally founded in Bermuda, QuoVadis now has offices in Belgium, Germany, the Netherlands, Switzerland, and the UK.
Read More About
Category: All, Business, technology