[Updated with video] Bermuda will be featured on the Rachael Ray Show in her biggest giveaway show called "Thanks a Million" later this evening [Oct 30], with the entire audience set to receive round-trip airfare to Bermuda and a three- night stay at the Fairmont Southampton.
The episode features host Rachael Ray giving away a total of $1 million of gifts to real-life heroes in the hospitality industry — everyone from a chef dedicated to getting at-risk kids back on their feet, to a waiter who saved a baby's life.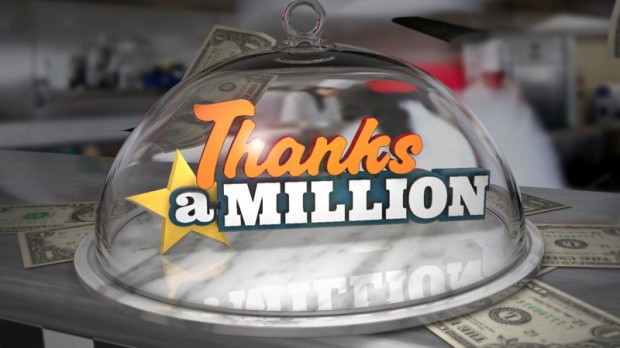 For the final prize of the show, the entire audience was surprised with round-trip airfare to Bermuda and a three- night stay at The Fairmont Southampton, sponsored by the resort and Bermuda Tourism Authority. The show featured video and images of the hotel and the island.
Regional Director of Sales & Marketing at The Fairmont Southampton, Shelley Meszoly, explains that the opportunity came at the perfect time, "Following the two storms that Bermuda experienced, we found ourselves looking for an innovative way to tell our key markets that Bermuda is open for business.
"We have a significant number of room nights to make up for, and The Rachael Ray Show contacted us with this unique idea. We are thrilled to honour the hard-working hospitality industry members with these prizes, and the exposure that we have received on the program is fantastic for the resort and the destination."
"The Bermuda Tourism Authority is proud to work with The Fairmont Southampton and The Rachael Ray Show to honour the incredible work of front-line hospitality workers, said Victoria Isley, Chief Sales & Marketing Officer for the Bermuda Tourism Authority.
"Bermuda embraces the spirit of hospitality so we believe this was a perfect opportunity to reward great individuals and showcase the island experience."
This episode of the Rachael Ray Show is due to air on Thursday, October 30.
Read More About