[Updated with video] The Sandys South branch of the Bermuda Progressive Labour Party is today thanking the constituents of 33 for their show of support for their "Feed the Family" event held at the Somers Isles Lodge on Sunday.
PLP Constituency 33 Candidate Jamahl Simmons remarked,"The turnout for this event was outstanding and we are grateful not only to the volunteers and donors who made this event possible but to the families of constituency 33 whose participation made this event such a resounding success."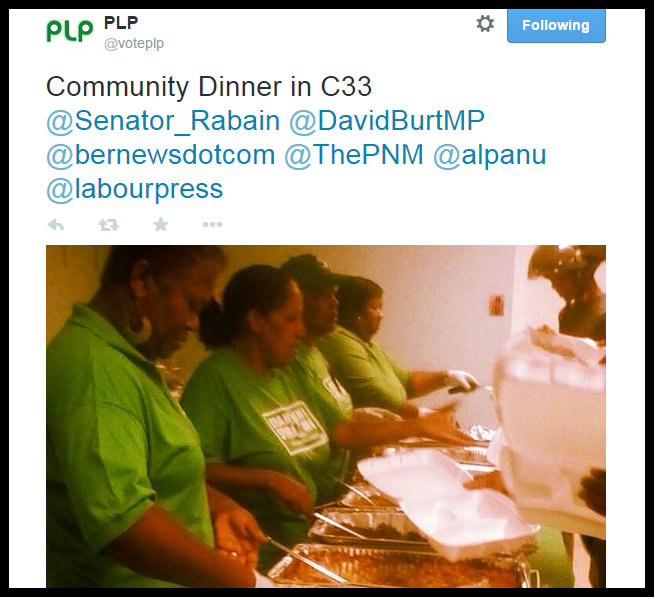 "With a menu that included fried fish, jerk chicken, barbecued ribs, cole slaw, garden salad and more, over 300 plates were served to constituents of Sandys South," the PLP said.
"We believe that every once in a while, it is nice to give families a night off from cooking and an opportunity to enjoy fellowship with our neighbours. Based on the extremely positive response and turnout, we believe that this can and should become a semi-regular event," Mr. Simmons added.
The bye-election to fill the seat vacated by former Sandys South MP Terry Lister is set for tomorrow, Tuesday November 18th at the Somers Isles Lodge on Hog Bay Level from 8 am to 8pm. You can view all our coverage of the upcoming bye-election here.
Update – video [from YouTube] taken at the event:
Read More About
Category: All