The FEI World Jumping Challenge Category A 2014 is being held this weekend [January 10th & 11th], having been postponed from the original November competition date due to hurricane damage at the National Equestrian Centre.
This year, the FEI World Jumping Challenge is entering its 36th year of existence. Originally, this Competition was created to provide less experienced jumping riders with an opportunity to compete on an International level without having to leave their own countries.
Michael Rodrigues will be participating in this weekend's FEI World Jumping Challenge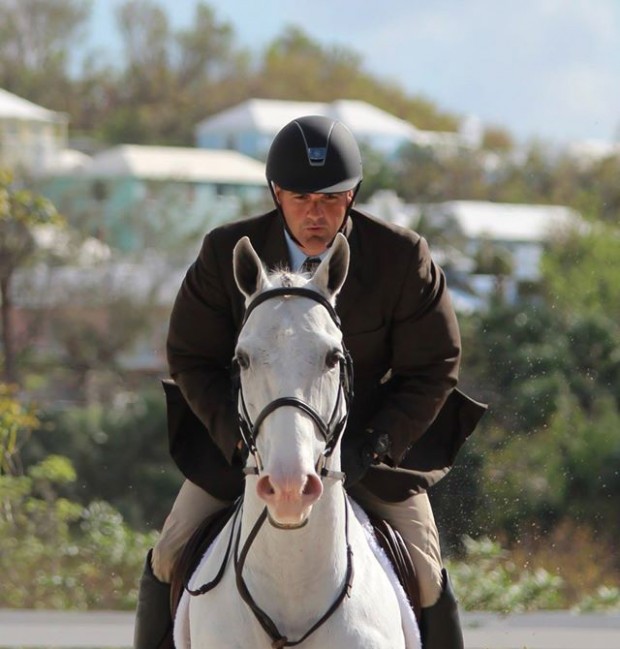 This Competition also contributed to develop jumping – one of the Olympic and most popular equestrian disciplines world-wide. Many riders who have participated in the FEI World Jumping Challenge successfully compete or still compete at elite level.
There are three categories A [1.20m], B [1.10m] and C [1.00]. For Categories A and B, the complete competition consists of 2 competitions of 2 rounds and for Category C, one competition of 4 rounds over different courses designed by a Course Designer appointed by the FEI. This year, it is Mr. Santiago Varela from Spain who has produced the course plans.
Those taking part for Bermuda are Michael Rodrigues, Philip Correia, Kelby Lusher and Kirista Rabain.
Saturday, January 10th 2015
11:00 am Vet
11:30am Course Walk – Category A – Competition 1 – Round 1
12Noon Competition begins – Category A – Competition 1 – Round 1
followed by course walk and competition Category A – Competition 1 – Round 2
Read More About