The Department of Marine & Ports said they would like to advise the public that they will be introducing their Sea Express Summer Ferry Schedule effective Monday, April 27 to November 1, 2015.
"Printed copies of the new schedule will be available at the Hamilton Ferry Terminal starting on April 17th and can be viewed online.
"One of the more notable changes to the summer ferry schedule this year will be the Watford Bridge, Cavello Bay stops which are serviced by the Green Route.
"In an effort to contain costs, reduce the cost of fuel and increase efficiencies, beginning on April 27, there will be two morning fast ferries instead of three. Both of these ferries will service the Watford Bridge, Cavello Bay and Rockaway stops.
"There has been a reduction in use of this route and the Department of Marine and Ports does not anticipate any major inconvenience to the travelling public."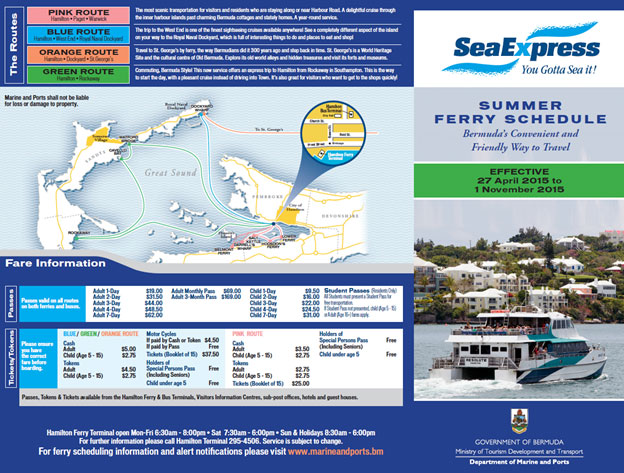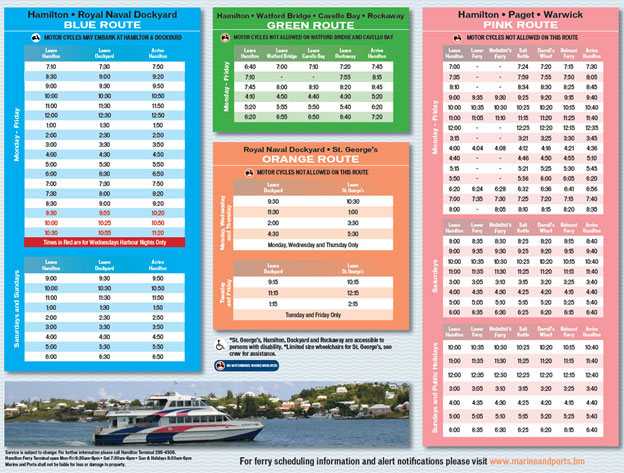 Read More About
Category: All