[Updated] Bus driver Mark Anderson – also known as the Queen Of Bermuda Sybil Barrington – is getting set to walk the length of the island hoping to raise funds for his goddaughter, Kamala Smith, a mother of two who is fighting cancer.
Mr. Anderson completed a similar walk in September 2014 in a bid to raise funds for the Centre For Abuse, starting from Dockyard and walking the length of the island.
Mr. Anderson on his September 2014 walk: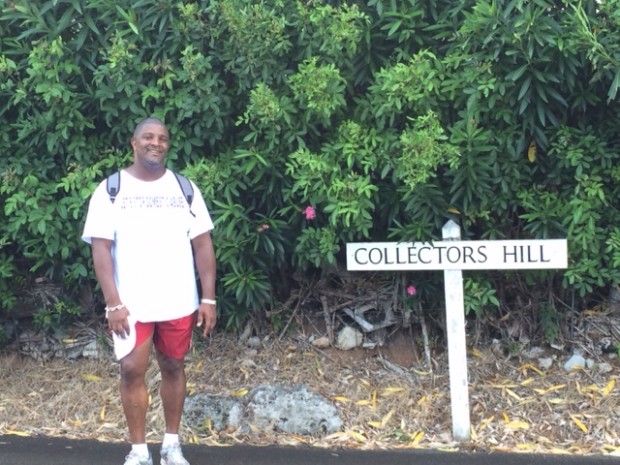 His upcoming walk, set to begin tomorrow [Apr 8] at 5.00am, will see him walk a similar route, starting from Dockyard, heading down Middle Road to the Paget stop lights, along South Shore Road, over Collectors Hill to Middle Road, down Flatts Hill on to North Shore Road through to St. George's, and past the RAA Club to finish at Fort St. Catherine.
Mr. Anderson said, "Hopefully we can raise $60,000 for any additional cost that may arise at any time. It's a very stressful time for my goddaughter, who is suffering from Leiomyosarcoma, a cancer of the smooth muscle and connective tissue, diagnosed in September of 2011.
"She is married to Nakia Smith, and has two small sons, Nakai and Kenori. Kamala is a wonderful, upstanding, fabulous woman in our community and I'm sure it's been a very stressful time for her, her prescriptions are very expensive.
"The reason why I'm walking through each of the parishes is because I'm sure Kamala has touched and will continue to touch peoples lives. I want everyone concerned to see me walking through their parish.
"This is a community effort. We have to start loving, respecting, supporting and praying for our neighbor and one another unconditionally, how the old Bermuda use to be, which was not that long ago. I remember that time, I would love to see that back like yesterday.
"I will be grateful to accept anything to help my gorgeous goddaughter Kamala," Mr Anderson added. "This walk is not only for Kamala, but most importantly for her two sons. I just want to help make it a little easier on her."
People interested in supporting Mr Anderson's quest to support Mrs. Smith can make donations to Bank of Butterfield account number 20 006 060 650 994 200.
Update April 8, 1.06pm: Mr Anderson set out from Dockyard early this morning, and as of this writing, he's almost finished the walk, having made his way to St George's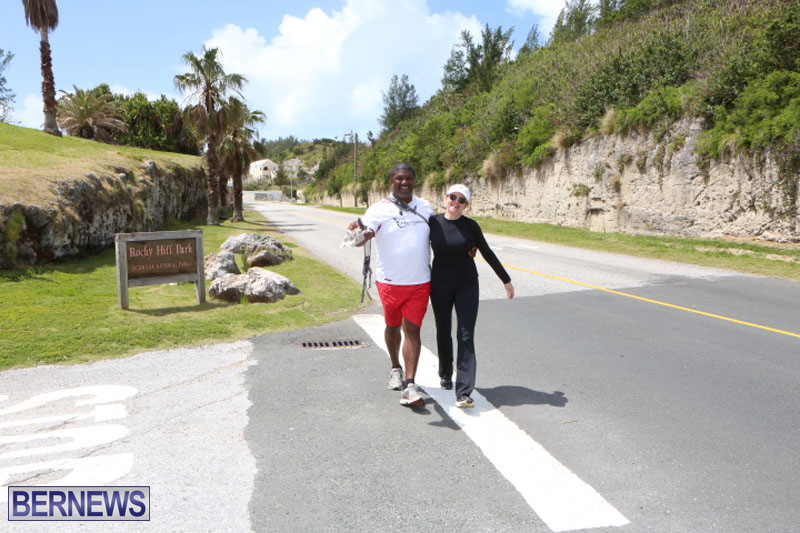 Read More About