The Local Designer Show, a runway event featuring six local designers displaying ready to wear collections exclusively for the Bermuda Fashion Festival, is set to be held on July 8 at Barr's Bay Park.
The designers to be featured at the show include LoveBomb Inc by Brittany Wolffe; Novah Swimwear by Madeline White; M-Sew by Meagan Wellman; GRACE by Courtney Clay; DBA by Alshante Foggo; and TABS Bermuda by Rebecca Hanson.
From swimsuit to gowns, and inspired by Bermuda itself, the fashions to be presented "are not to be missed."
Tickets to the event cost $40 for the show only, or $60 for the show and after-party.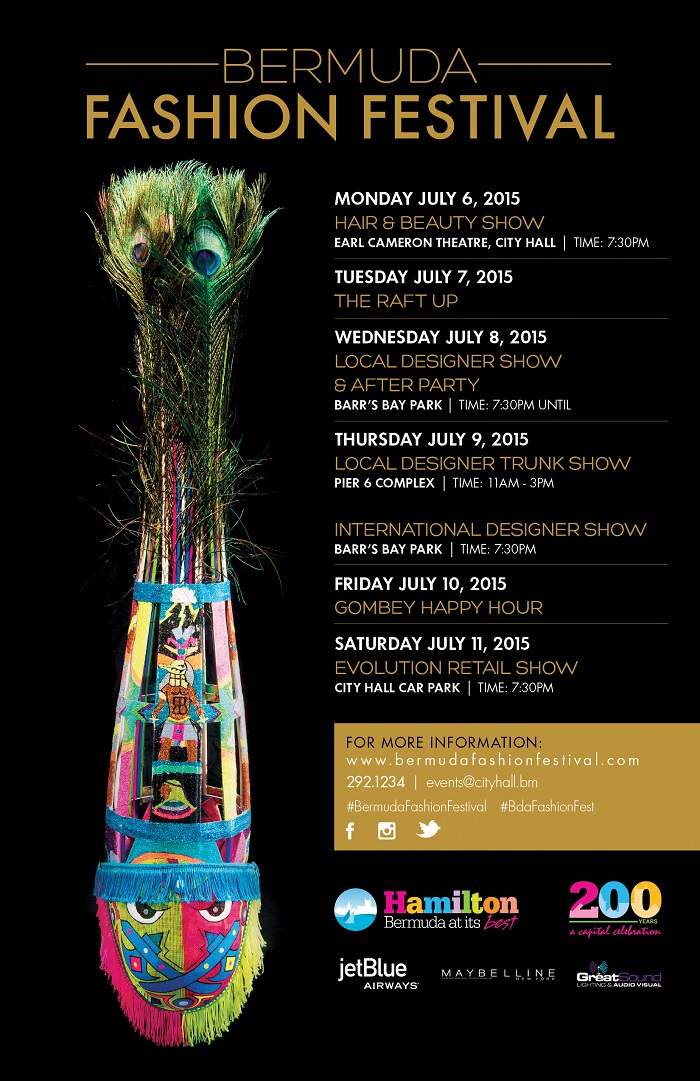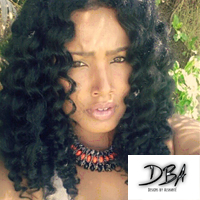 Alshante Foggo
Bermuda native Alshante Foggo started her career as an artist producing acrylic paintings on canvas inspired by the works of her mother, who is also an artist. Trading her canvas for cloth, Foggo extended her artistry into textile design and started meticulously hand painting one-of-a-kind pieces of apparel and accessories that have garnered appeal and press across Bermuda.
The designer presented her debut collection at The City of Hamilton Fashion Festival, Local Designer Showcase in 2013 and presented her sophomore collection in 2014 under the new line 'TropixAl,' featuring traditional hand painted designs interpreted into prints.
In 2015 her brand has fully developed with a local and international presence known as Designs by Alshante`. By extension, she has built excellent working relationships with clients. Through social networking, she has landed the opportunity to work with major icons who have heightened her budding career as an artist/designer tremendously.
She also expressed this is just the beginning of her career as an artist and she looks forward to the upcoming collaborations she has planned for this year.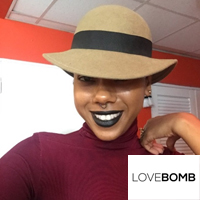 Brittany Wolffe
Brand: LoveBomb
Instagram: @lovebomb_inc
With a love for fashion from young, Brittany was led in the direction of starting womenswear line "LoveBomb" after taking an eight week sewing class in September 2013. Showcasing her very first collection 'Polished' in the Summer of 2014. "LoveBomb," a line that resonates with her personal style she describes as desirable clothing for the chic everyday woman.
Brand: Grace
Instagram: @Grace.Collection
Having always had a love for fashion Courtney Clay has created her fashion label "Grace". She designs clothes combining her love for art and fashion. She has studied at Istituo Marngoni in Milan and is currently studying at Central Saint Martins In London. Her SS15 collection represents how fashion is a form of art.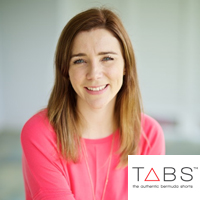 Rebecca Hanson
Bermuda is famous for a product that everyone has heard of: Bermuda Shorts. As a Bermudian, I wanted to reclaim Bermuda Shorts and show the world what they are really made of. I spoke to countless locals about what makes Bermuda Shorts unique and why they are proud to wear them.
The research paid off and after over a year of pinning, poking and testing I had my first prototype. If you have ever been to Bermuda you will know that the colours there are unique. The sand is pink, the water a perfect turquoise. These colours are what inspired the rainbow of hues that are available in TABS.
And, like the small exclusive island, each pair of shorts is limited edition.The lining of TABS is also unique. I wanted my customer to feel as though they were literally 'stepping into summer.' Fun Hawaiian prints and playful stripes are in every pair of TABS.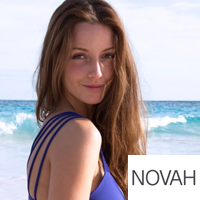 Madeline White
Brand: Novah Swinwear
Instagram: @novahswimwear
Facebook: Novah
Twitter: @novahswimwear
Website: www.novahswimwear.com
Novah Swinwear is the dream of Bermudian designer Madeline White, launched in October 2014. After graduating university, Madeline worked in fashion for a few years, before deciding to pursue her passion to design her own swimwear.
Born from her love of travel and of exotic shores, her debut collection 'Devils Isle' embodies the desire to live life from bikini to bikini. Swimwear for vivacious women who are wild at heart. To be surfed, tanned, swam, lived and laughed in.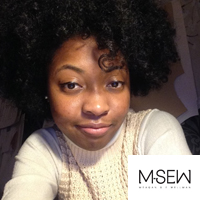 Meagan Wellman
Brand: M-SEW
Instagram: @msew91
Twitter: @m_sew
Facebook: M-SEW
Website: www.m-sew.com
Bermuda born Meagan S. E. Wellman started M-SEW in 2014 soon after finishing her fashion design studies at the University for the Creative Arts, Epsom.
M-SEW is based in London and specializes in creating luxury womenswear that is effortlessly cool. Made with practicality and a comfort in mind, M-SEW is for the woman who is not afraid to play with her wardrobe and explore her instinctual style.

Read More About
Category: All, Entertainment, News, Style & Beauty