An online petition entitled "Keep the horses out of the heat" has topped 1,000 signatures after being started a few days ago after a horse collapsed in Dockyard.
The petition says, "Animal welfare is a direct reflection of our community. We are not well represented when we force horses to work during the hottest time of day. This needs to change.
"Worried about disappointing the tourists? Working our animals [literally] to the ground is guaranteed to disappoint them more.
"Animal Welfare needs to be revisited in legislation. Please think of the poor horse suffering on the ground and sign so to show that we are a compassionate community and are serious about not letting this happen again."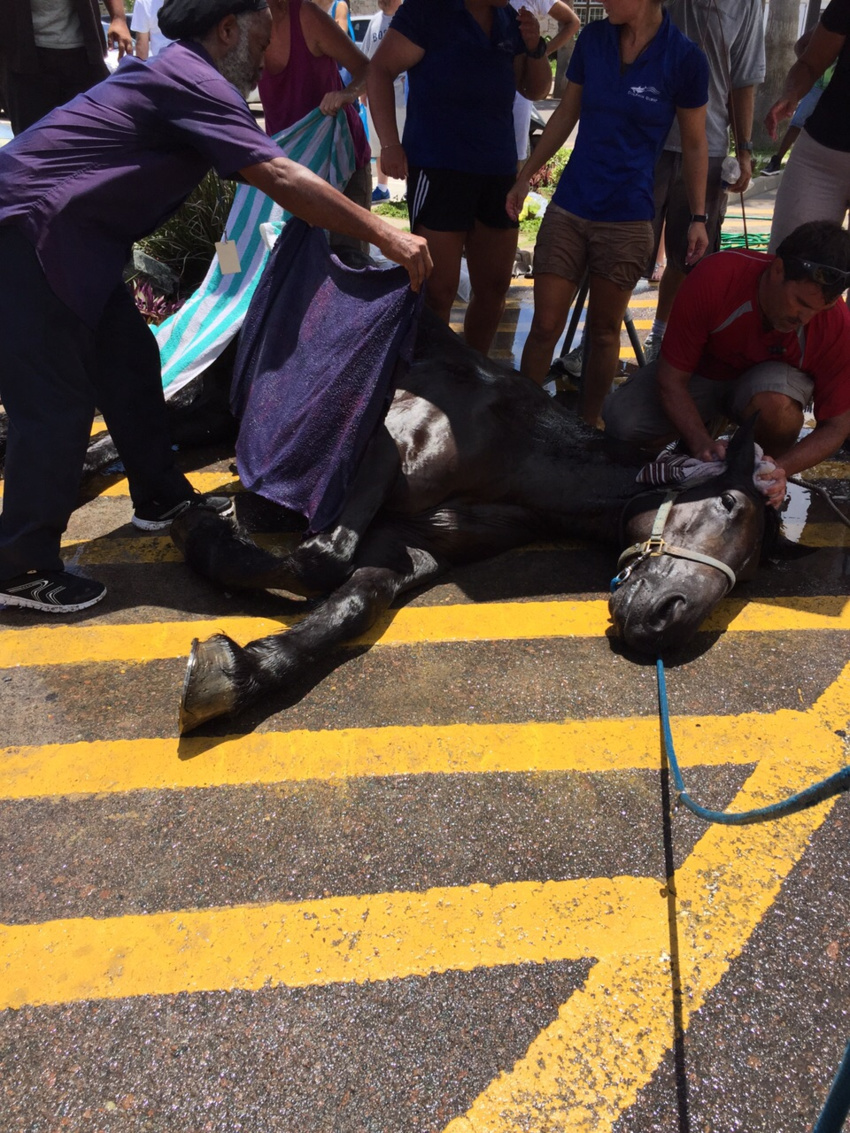 One person who signed the e-petition said, "I'm signing because these animals are made to pull people around in the blistering heat.
"I was happy when they stopped being able to operate in Hamilton and they also need to be banned from Dockyard. So many times you would see these animals foaming at the mouth from thirst but being forced to carry around tourists to make them happy."
"I strongly believe these horses should NOT work from July to September. It's too hot. It's cruel. There is no shade in Dockyard for them and no water," said another person.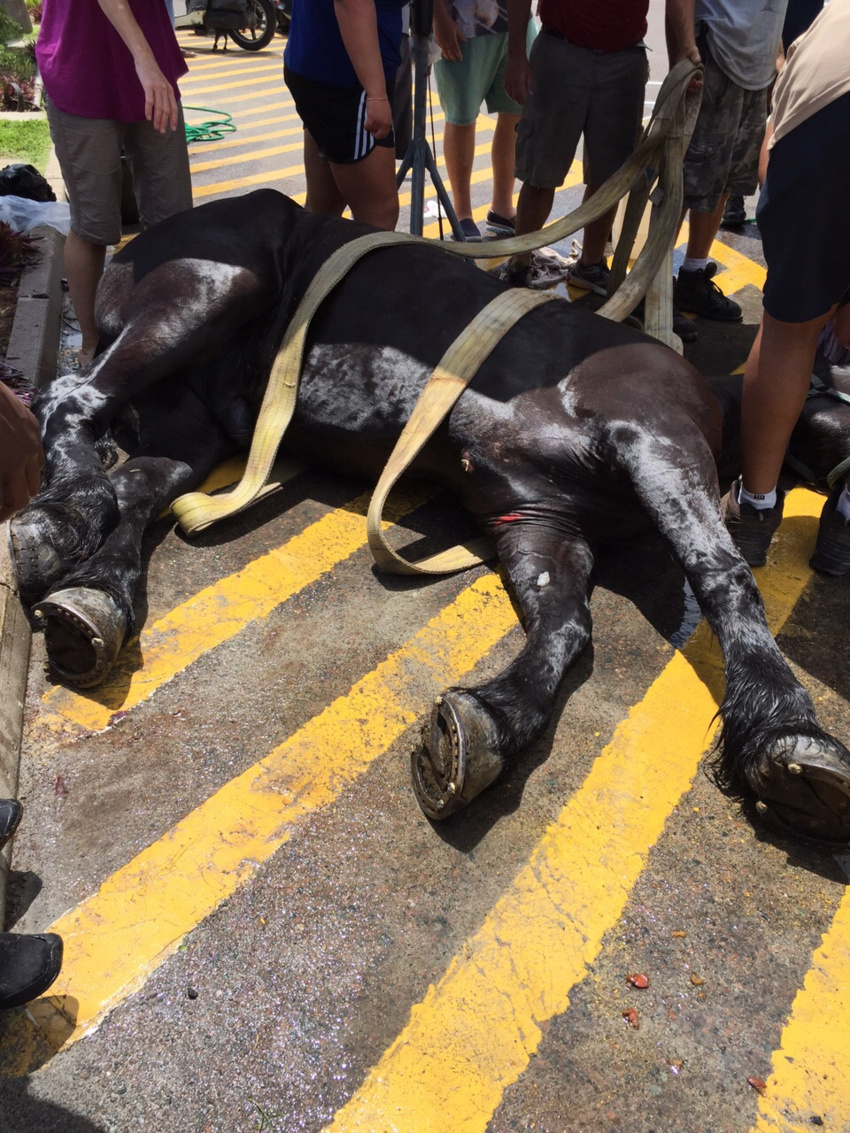 "I have have owned, rode and cared for horses my entire life. They have served as functional tools, helping us make money to feed our family countless times over the years," wrote another person.
"Regardless of their usefulness though, we have never and will never sacrifice the health of our horses or any other animal in order to feed our family.
"A good horse will keep going endlessly if you ask it of them, until they literally drop, as proven in this situation. Shame on them for taking advantage of the willing heart of this horse."
- Photos courtesy of Jill Kowalchuk
Read More About