Eleven of young Bermuda basketball players from the Wolfpack Elite Player Development programme are at Ramapo College in New Jersey to take part in the historic Five Star Basketball Camp.
Founded in 1966, Five Star Basketball was the first specialized sports camp which boasts over 250,000 alumni, including the likes of Michael Jordan, Lebron James, Steph Curry, Chris Paul, and others, while 422 of Five Star's coaches have gone on to continue their careers by coaching in the NCAA and NBA.
A spokesperson for Wolfpack Elite said, "We have made a commitment to our players that we will offer only the very best player development opportunities. In the spring, we had five of our middle school players invited to John Lucas' International Middle School combine, and now 11 of our players our attending Five Star Basketball Camp.
"The camp is so rich in history that we consider it a rite of passage for any player who is serious about playing at the next level."
The players attending the camp include Ryan Grant, Warwick Academy; Caelin Peters, Mount St. Agnes; Kobie Reid, Mount St. Agnes; Niall Waring, Warwick Academy; Malachi Dates, Clearwater Middle School; Rye Ahronson, Warwick Academy; Jeremiah Andrade, Warwick Academy; Tyriq Brown, Saltus Grammar School; Mykal Glasgow, Berkeley Institute; Colby Mapp, Somersfield Academy; and Andy Perez, Cedarbridge Academy.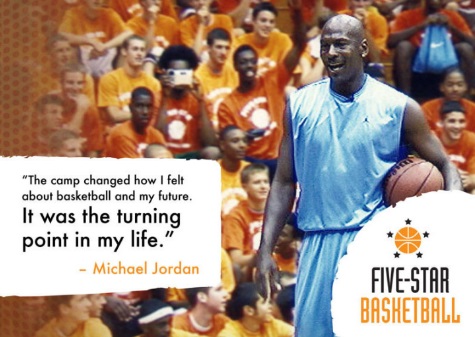 "Wolfpack Elite Player Development programme is a skills focused basketball development programme which is led by former NCAA and Men's and Women's National Team players including Chris Crumpler [Flagler College], Erica Woods [Marshall University], Charles Peters [Drexel University].
"We have partnerships with IMG Academy, CrossFit BDA, John Lucas, Five Star, and Point Guard College. Wolfpack Elite will be working closely with these organizations to provide players with opportunities to develop into elite athletes.
"So far our results are amazing – we have had one middle school player, Caelin Peters, play for the varsity high school team at Mt. St. Agnes, leading his team in points and assists this year, and we have had the youngest player ever, 14-year-old Rye Ahronson earn a spot on the men's national team.
"Three of our girls, Inshannae Smith, Demiqua Daniels, and Ann Gilliatt are now actively being recruited for college scholarships and this is only the beginning."
"This year we will be launching Elite Crossfit a partnership with CrossFit BDA run by former college basketball player, Derek Hurdle. Mr. Hurdle played college basketball at St. Mary's University and was also the captain of the Men's National Team at the Carifta Games.
"This partnership not only makes sense for us, it keeps in line with our position to hire and retain only the top basketball coaches in Bermuda who know what it takes to play at the next level.
"We are also launching our Study Tables, which is a teacher led study programme to ensure that players do well academically and that they meet the academic eligibility requirements in order to earn a college scholarship. These are exciting developments for our programme in the coming year."
For more information about Wolfpack Elite Player Development, contact director Charles Peters at charles@wolfpackhoops.com.

Read More About