"The recent rise in crime and violence targeted at our schools is a cause for major concern and should move the government to ensure that CCTV coverage is extended to the properties of our public schools," said a joint statement from Shadow Minister of Education and Training Lovitta Foggo and Shadow Minister of Home Affairs Walter Roban.
"Following the break-in, vandalism and bomb scare at Whitney Institute in June of this year, and the more recent attempted damage to the Purvis Primary School on December 20th, 2015, we again appeal for the government to consider, at the least, cameras limited to the exterior of the physical buildings surveying areas that are most vulnerable to entry by prowlers or vandals.
The CCTV monitoring centre in Prospect: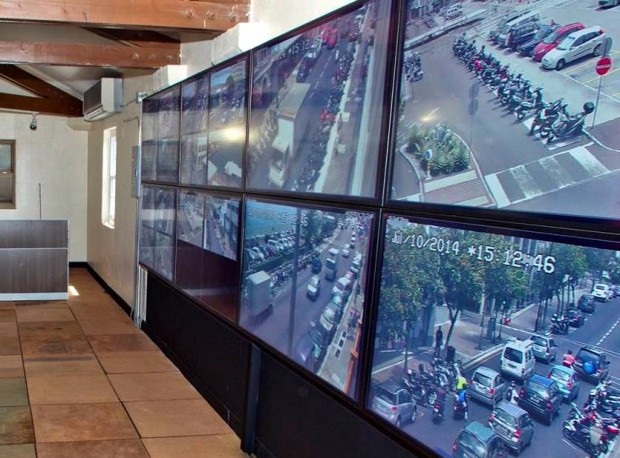 "Over six million dollars of investment has been made by the taxpayer into this system to fight crime and provide safety and security for all of Bermuda's residents. It is important that it be used to the highest potential possible.
"The Ministry of National Security should partner with the Ministry of Education to do a full security review of all public school properties, determining the best way to utilize the island wide CCTV to provide 24 hour coverage of at least the perimeter of all public schools grounds.
"This will certainly assist in providing value-for-money security coverage of these important government assets, and provide greater safety for our children, teachers, personnel and property."
Read More About