A cheque for $1,500 was presented to the Bermuda charity Age Concern today [Feb 3] at a popular social event in Hamilton Parish.
Artist Sally Gibbons demonstrates Valentine's Day crafts to Holy Trinity Tea-goers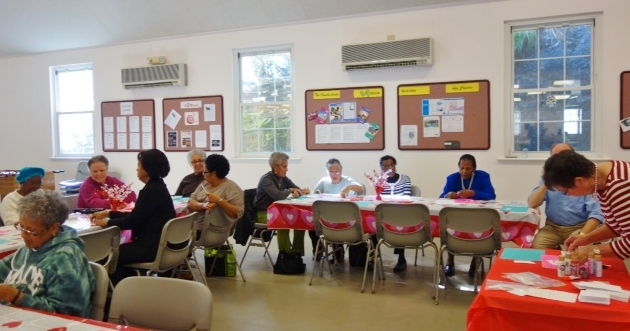 Age Concern's membership administrator JoAnn Walker, receiving the donation from Wenona Hodgson of Holy Trinity Church, was the special guest at this month's Trinity Tea held in Holy Trinity Church Hall.
Wenona Hodgson [right] presents JoAnn Walker with Holy Trinity Church's $1500 donation to Age Concern.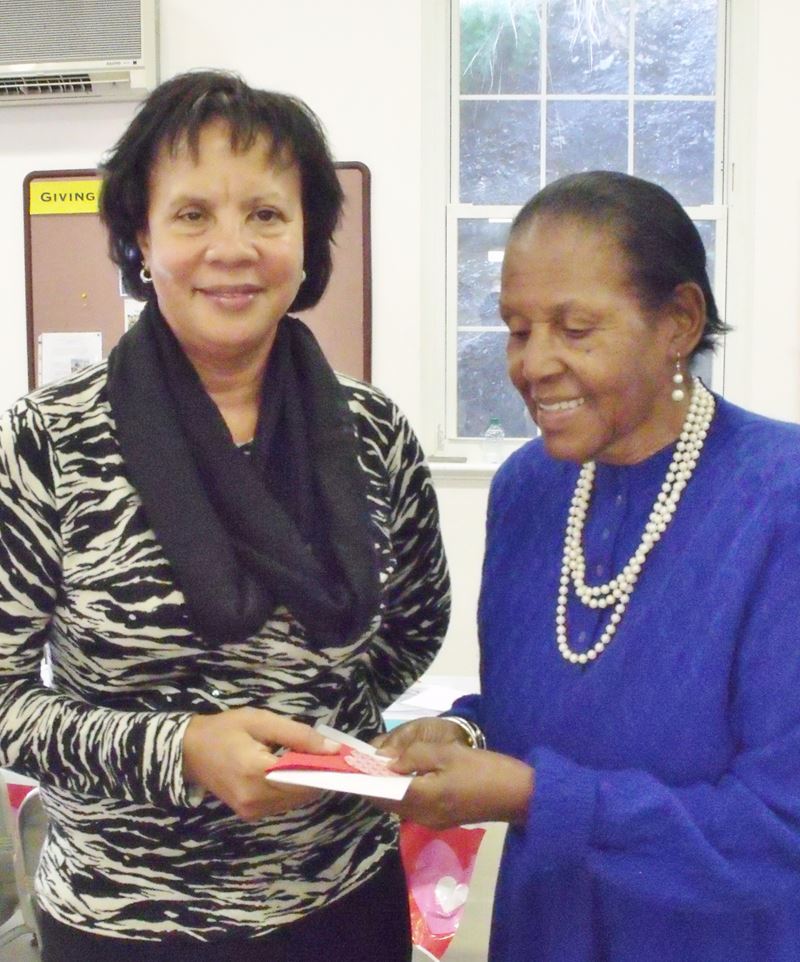 Trinity Teas were started a year ago by Canon Anne Hines, a member of the ministry team at Holy Trinity Church, as an opportunity for seniors and others to enjoy Afternoon Tea, with all the trimmings, and take part in games and craft activities together.
Today the tea-goers tried their hand at making Valentine cards with inspirational tips from church member and artist Sally Gibbons.
Artist Sally Gibbons demonstrates Valentine card decoration to Holy Trinity Tea-goers, church member Wenona Hodgson and priest-in-charge Reverend John Stow looking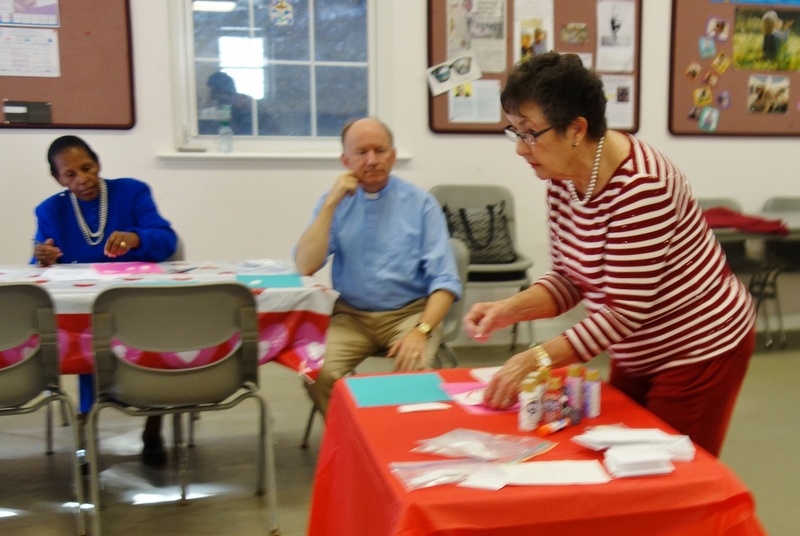 The donation for Age Concern was raised by Holy Trinity Church last October at their Harvest Auction, after the Vestry decided to do more to support local Bermuda charities.
Making Valentine cards at the 'Trinity Tea' hosted by Holy Trinity Church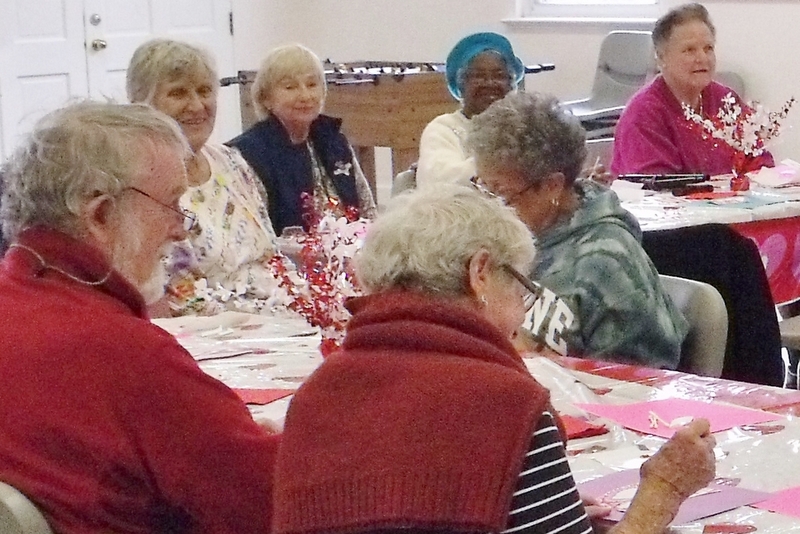 Priest-in-charge the Reverend John Stow said, "Age Concern is a great resource for the community. At Holy Trinity Church we are so happy to be supporting it today and throughout the year".

Read More About